al Raqqa, Syria – With US Marines arriving to provide artillery, intelligence, and additional air support, all the pieces are in place. Thousands of fighters from anti-Islamic State groups are joining in. The United States, Syrian regime forces, Iranian forces, Shia militants, Syrian Democratic Forces (SDF) with its YPG bulk, and the Russian military, are all present on the ground and in the air. The US deployment of a large number of Marines is in addition to the already present – albeit increasing – number of Special Operations members deployed on the ground.
For years al Raqqa has been the primary operating base, and the de facto capital of the Islamic State's attempt at a Caliphate. As the anti-ISIS coalition amassed at the gates of Raqqa city, and the offensive began, there was no fanfare, and no bravado. The only member not present from the coalition is the Turks. The bulk of the Turkish might in Syria remains bogged down in and around al Bab. Turkey is in no position to obstruct, or object to the coalition of the willing striking into the heart of the Islamic State.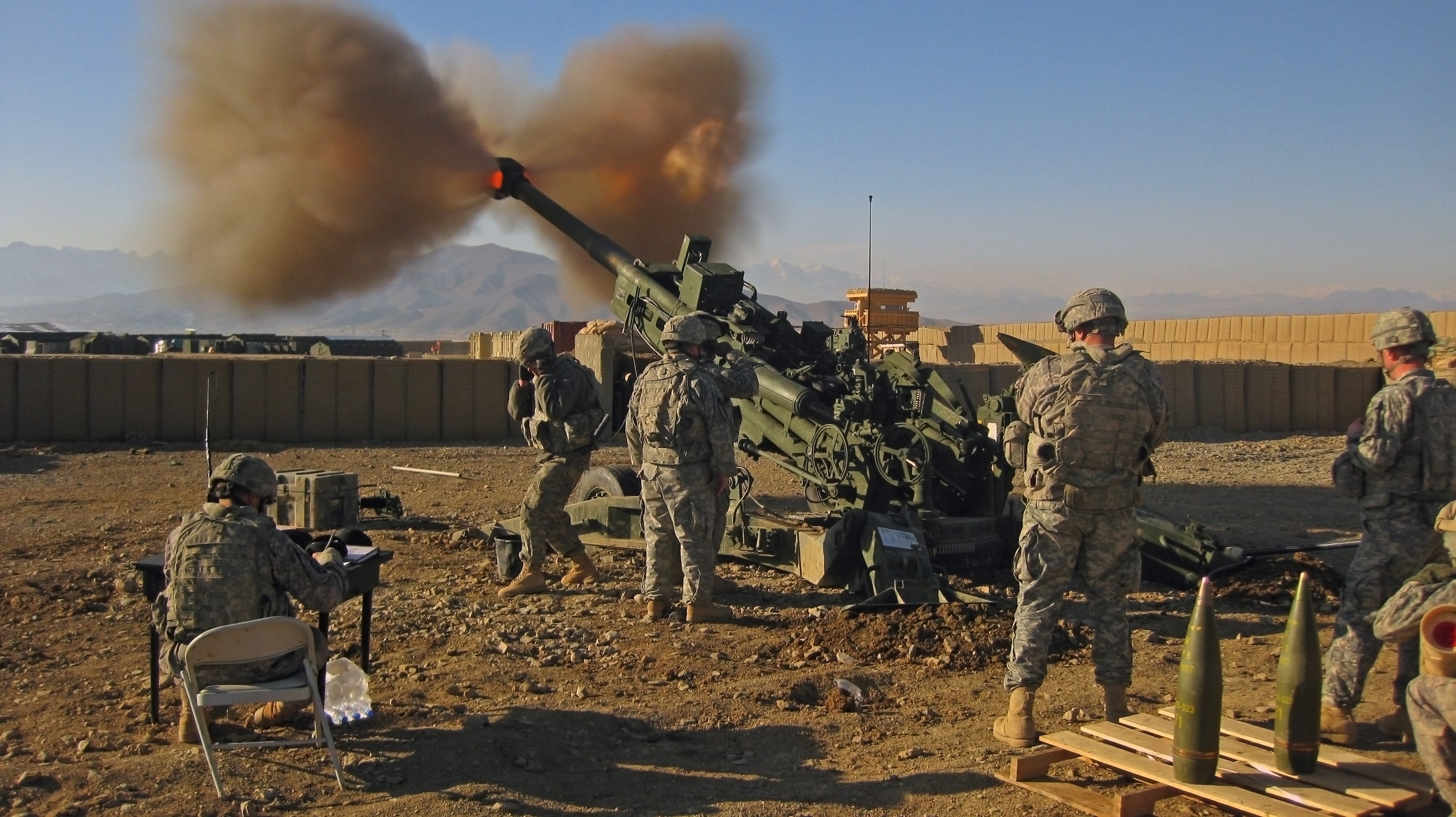 On March 6th, the SDF were able to efficiently seize the last remaining road connecting Deir Ezzor and al Raqqa. The IS capital is now cut off on its eastern, western and northern fronts, rendering ISIS incapable of conducting large scale logistics, and incapable of receiving reinforcements from forces in neighboring regions. To the south is the Euphrates river, which can only be traversed by boat. This is largely due to the coalition air powers taking out all bridges on the southern side.
By March 7th, the US began an intense air bombing campaign targeting, with deadly precision, ISIS control centers and gathering hubs. A number of weapons caches were successfully destroyed. On that same day, US Marines began deploying in large numbers to Syria along with artillery equipment. The Marines brought with them their well proven and remorselessly effective M777 Howitzer.
ISIS has been regrouping for the past weeks in al Raqqa, withdrawing from key strategic points that it would have been hard-pressed to retreat from just months ago.
One such example is the al Khafsa water treatment station to the east of Aleppo. On March 7th, Hezbollah forces, along with the Syrian Arab Army, took it with the help of Russian air support, with little to no resistance. This new ISIS strategy is likely a result of the decrease in core battle hardened fighters, and an increase in battle fatigue, making it necessary to regroup and replenish its al Raqqa front in preparation for the now ongoing assault. An al Raqqa "last stand" is critical to underline the ISIS message of unquestionable sacrifice, a useful tidbit of history for the group as it reshapes and morphs into a less centralized extremist group seeking to conduct terror attacks throughout the East and West.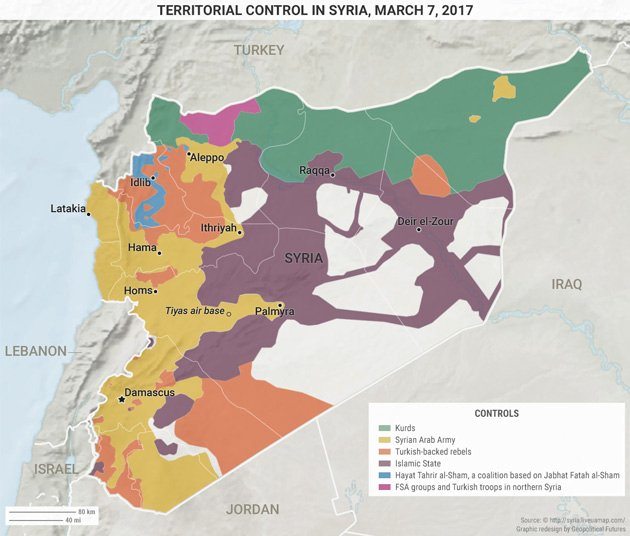 Cooperation is key
Throughout this conflict, Turkey, a critical NATO ally, has reluctantly been forced to accept the reality that Kurdish forces are an intricate part of the American led push to neutralize the Islamic State. Turkey has repeatedly warned against arming the YPG fearing it would support the Kurdistan Workers Party, currently fighting for autonomy inside Turkey. Yet, with US reliance on the Kurds only increasing, the possibility of a showdown between Ankara, Erbil, and Washington, appears to be diminishing.
For months the Kurds have been preparing for the "Battle of Stalingrad in the Middle East". By all appearances the Kurds have been playing every move right lately, and with the Russian brokered agreement with Syria over the control of Manbij, it appears the Kurds are gaining a good foothold in upcoming negotiations. With overt US cooperation and acknowledgement of the al Assad regime, coalition allies are quickly becoming al Assad's – and Syria's – allies.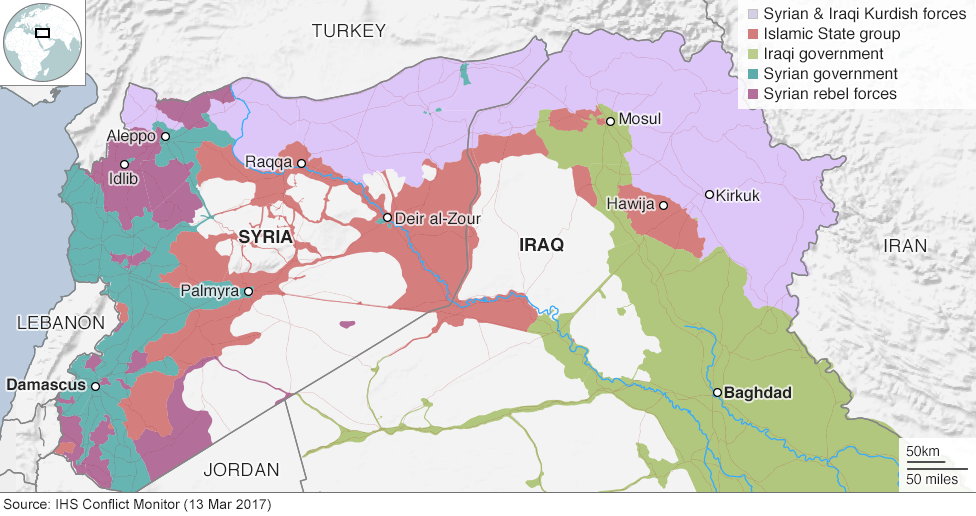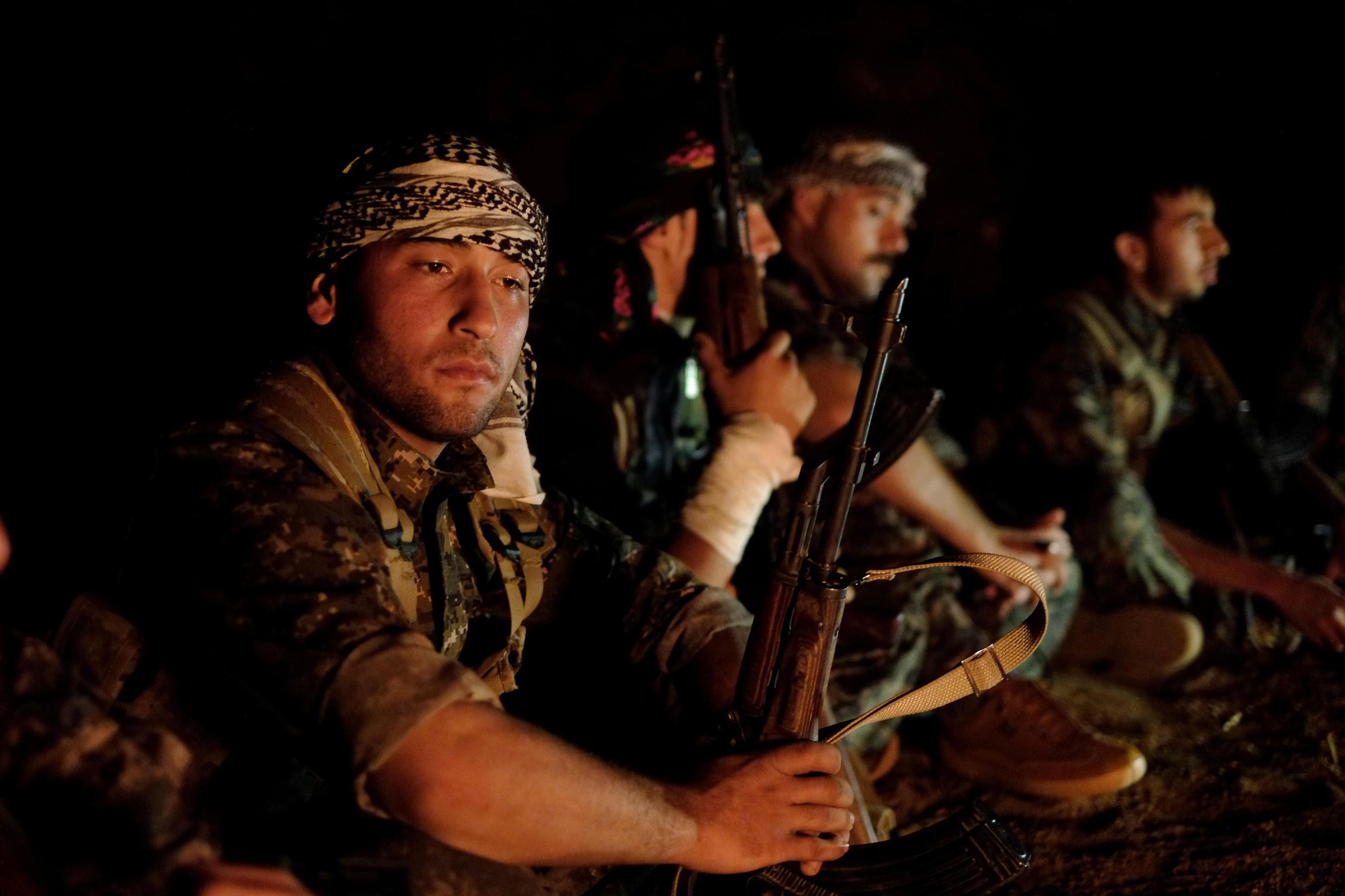 While Secretary of Defense James Mattis has stated repeatedly that there will be no direct cooperation with Russia in Syria, it appears there is an increasing degree of coordination between the two powers.
Just a year ago this week, Russia's Foreign Minister Sergei Lavrov was quoted as saying, "We are ready to coordinate our actions with the Americans, because Raqqa is in the eastern part of Syria, and the American coalition is mainly … acting there." Lavrov continued, "Perhaps, this is no secret, if I say that at some stage the Americans suggested performing a 'division of labor': the Russian Air Forces should concentrate on the liberation of Palmyra, and the American coalition with Russian support will focus on the liberation of Raqqa."
By May, 2016, Russia triumphantly flew in a Russian symphony orchestra for a live concert to celebrate their victory in the liberation of Palmyra.
In September, then-Secretary of State John Kerry and Sergei Lavrov came close to establishing a Joint Implementation Center (JIC), where they would share targeting information. The agreement, however, collapsed a week later amid allegations a Syrian or Russian warplane bombed an aid convoy.
By December, 2016, Russia was blaming the US for failing to cooperate after ISIS had again retaken Palmyra. As reported by Lima Charlie News, ISIS was able to capture a treasure trove of weaponry, armor, ammunition, and various equipment left behind by retreating Russian and Syrian forces, including what appeared to be an S-125 surface-to-air missile system and its associated targeting and tracking systems. At a Pentagon briefing, U.S. Army Lt. Gen. Stephen Townsend stated that if Russia didn't take action to recover the equipment and missile system, "we will do what we need to do to defend ourselves and we'll coordinate … we will strike it if we see it moving away from Palmyra."
At the time, Kremlin spokesman Dmitry Peskov stated, "We [  ] regret that there still is a lack of coordinated action and real cooperation with other states – with the United States first and foremost – that do not want to cooperate, and this cooperation could allow us to avoid such attacks by terrorists."  The Pentagon blamed Russia for its focus on bombing Aleppo.
Yet in March, 2017, during the Syrian Arab Army's offensive to retake Palmyra, the US Air Force flew a number of sorties to support regime forces on the ground, as did Russia. The direct battlefield coordination was then done by trained Syrian forces on the ground. Although the US has denied coordinating air strikes directly either with Russia or the Syrian government, reports have been to the contrary.
To illustrate how much U.S. air power was deployed to help the Syrian regime retake Palmyra (again), here are CENTCOM's emails to me. pic.twitter.com/2HIDQOw2Uo

— Charles Davis (@charliearchy) March 2, 2017
For the battle over al Raqqa to be effective, coordination between the US allied side and the Russian allied side must be intensified. The US aligned SDF is long dependent on American air support, while Russian aligned militias and regime forces have equally become reliant on Russian air support. To avoid a disastrous outcome, all parties have to fully cooperate and coordinate efforts. This in turn would mean that whichever combatant is first able to hoist its flag over al Raqqa, no single group could claim victory over the Islamic State.
While each side has its agenda, and cooperation hasn't always been easy, it has an immense symbolic value. The symbolism of cooperation may come to play a major role in the future shaping of the Syrian state and the Levant region overall.
Currently, the Trump administration has maintained a stance of non-cooperation with Russia in Syria. In light of increased Russian influence in the region, and the need to defeat ISIS, that decision may be reconsidered.
John Sjoholm, Middle East Bureau Chief, Lima Charlie News
John Sjoholm is Lima Charlie's Middle East Bureau Chief, and founder of the consulting organization Erudite Group. He is a seasoned Middle East connoisseur, with a past in the Swedish Army's Special Forces branch and the Security Contracting industry. He studied religion and languages in Sana'a, Yemen, and Cairo, Egypt. He lived and operated extensively in the Middle East between 2005-2012 as part of regional stabilizing projects, and currently resides in Jordan. Follow John on Twitter @JohnSjoholmLC
Lima Charlie provides global news, insight & analysis by military veterans and service members Worldwide.
For up-to-date news, please follow us on twitter at @LimaCharlieNews
In case you missed it: