Editorial Mission & Staff
A 2017 Gallup poll showed that 63% of Americans do not trust the mainstream media. A recent survey from Harvard's Institute of Politics showed that among young Americans, the military is the only national institution to maintain its level of trust in the last three years, while trust in the media, Wall Street and all levels of local and federal government has dropped. Worldwide, reporting of the news has suffered from notions of bias, a lack of reliability and credibility.
Lima Charlie is dedicated to providing compelling content on a wide range of topics featuring opinion and in-depth analysis from military veterans, service members and intelligence professionals worldwide. Lima Charlie's core mission is to train veterans and service members to be journalists, while working towards narrowing the veteran/civilian divide.
Lima Charlie journalists seek to investigate and report the truth, with unparalleled access and a noble eye towards promoting peace, understanding, and positive political engagement. Lima Charlie's team reports the latest in national and international news, foreign policy, national security, politics, business, cyber, science & tech, media, culture, and Veteran's issues.
Follow us on Twitter @LimaCharlieNews and please check out our outstanding and ever growing Team.
---
Lima Charlie News voted "least biased" and "highly factual in reporting" by media watchdog group Media Bias / Fact Check.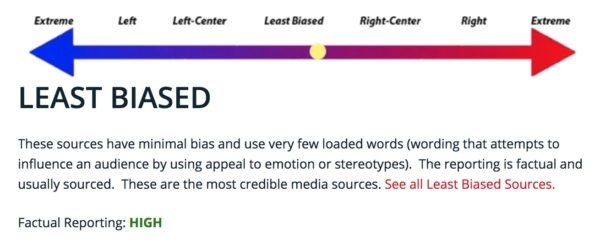 ---
What does "Lima Charlie" mean?
---
About Lima Charlie Productions
Lima Charlie Media produces digital content in any medium, film, TV, documentary and commercial, covering a broad range of topics. Lima Charlie's award winning, seasoned production team brings years of combined experience and extensive knowledge in film production and direction, cinematography, sound, and editing. Lima Charlie team members have written, produced, and directed for film, TV, and commercial projects worldwide. Contact us for your production and creative service needs.
---
Advertise with us
When you advertise on Lima Charlie News you are reaching a highly informed audience of leaders and influencers in military, media, government, academic, private & tech sectors. LimaCharlieNews.com is the source for insight & analysis by military veterans & service members from around the world. Lima Charlie provides compelling web, audio & video content on a wide range of topics through a unique lens. For advertising opportunities, please go here.
---
Stay Updated on All of Lima Charlie's Developments | Like us on Facebook and Follow us on Twitter and Instagram