Expand your reach
When you advertise on Lima Charlie News you are reaching a highly informed audience of leaders and influencers in military, media, government, academic, private & tech sectors. LimaCharlieNews.com is the source for insight & analysis by military veterans & service members from around the world. Lima Charlie provides compelling web, audio & video content on a wide range of topics through a unique lens.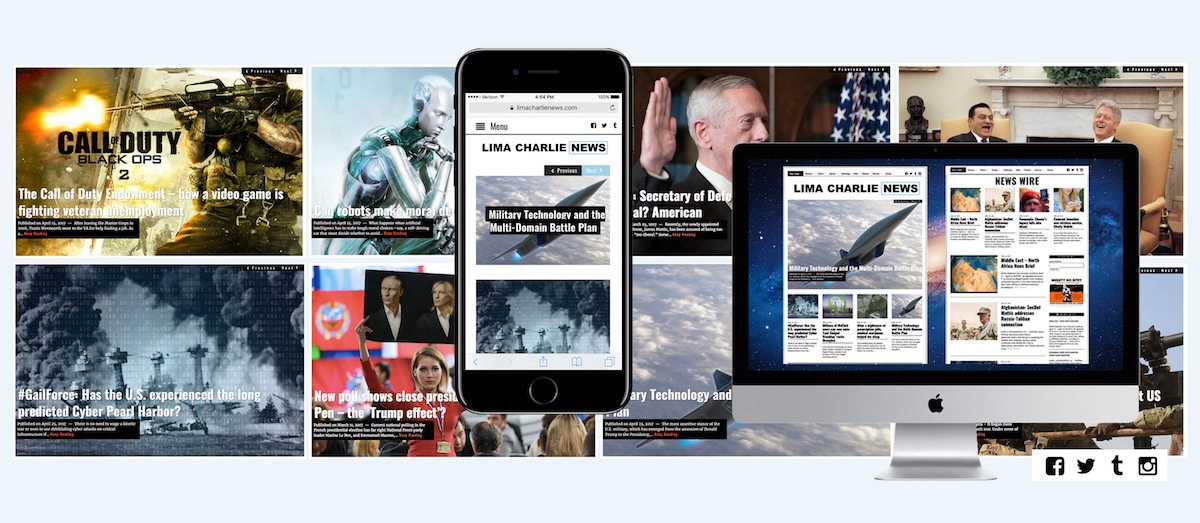 For advertising info on Lima Charlie News, please contact Don Johnston:
P. 551-233-9699
E. don@limacharliemedia.com
Lima Charlie News reserves the right to deny any advertising offer. We do not run pop-up or pop-under advertising, and we do not accept advertisements with automatic sound or other content unsuitable for a display in a work environment.