Lima Charlie – What does it mean?
"Lima Charlie" is representative of the letters "L" and "C" in the NATO alphabet, which when used together in military parlance stands for "Loud and Clear".

Lima Charlie News provides news and analysis by military veterans & service members from around the world. Lima Charlie veteran journalists seek to investigate and report the truth, with unparalleled access and a noble eye towards promoting peace, understanding and positive political engagement. Lima Charlie seeks not only to tell the stories of men and women who have served throughout the world, but to provide compelling content on a wide range of topics through their unique lens.
Find out more about Lima Charlie.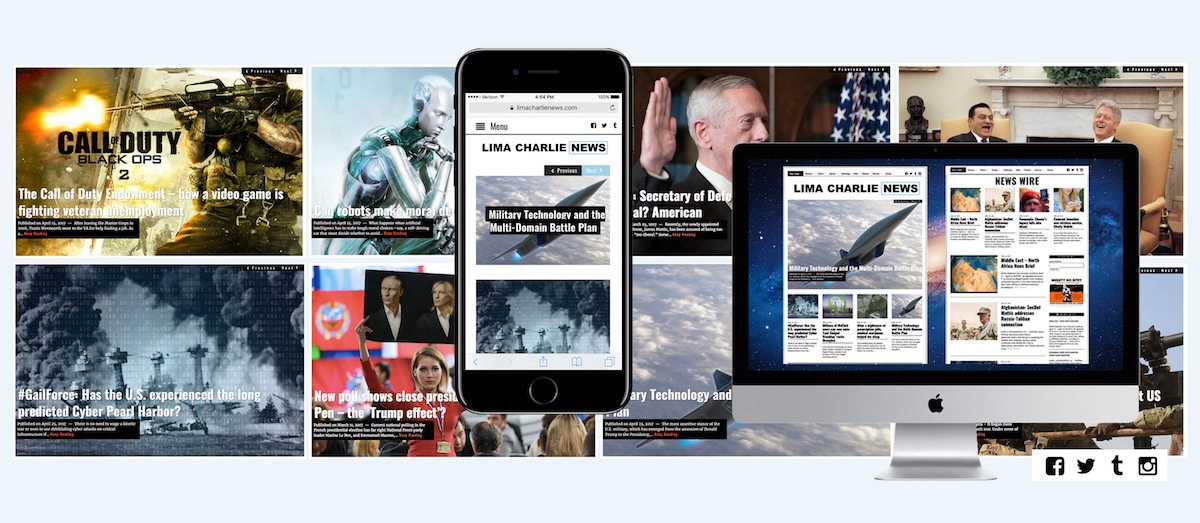 Stay Updated on All of Lima Charlie's Developments | Like us on Facebook and Follow us on Twitter and Instagram