If you've been wishing your life was more like an episode of "The Jetsons," today there are many ways to make that happen. Not the floating cities or flying cars stuff, but the other stuff.
Over the past few years, there have been several voice-enabled virtual assistants that are now available to consumers. They can answer trivia, read the news, and even operate smart appliances.
The virtual assistant craze came to life in the 1960's with sci-fi movies and TV shows that had voice enabled computers like HAL on 2001: A Space Odyssey, and the computer built into the starship Enterprise on Star Trek. Yet the real-life virtual assistant craze got more traction in 2008 with Siri, which started as a third party iOS app. As a standalone Apple phone app, Siri became the modern-day version of those sci-fi shows. It became such a hit it was absorbed by Apple two years later, and fully integrated into its mobile operating system (iOS).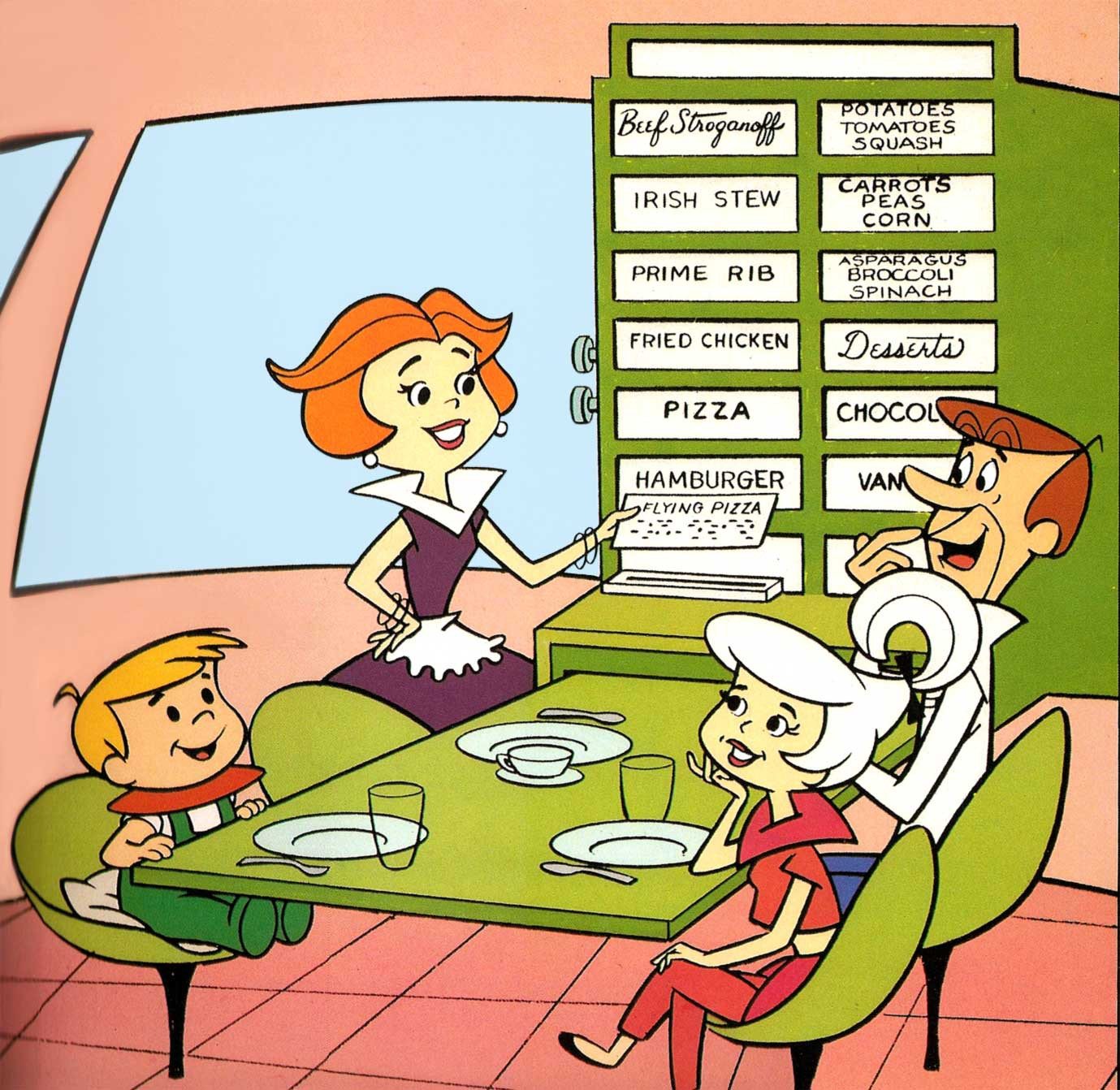 Many technology giants followed suit – Samsung with S Voice, Google with Google Now, Microsoft with Cortana – and the list goes on. There are also plenty of third party application developers in both the Apple and the Android stores that have successfully developed their own versions. However, many of them have lacked the integrations needed to make them widely useful – outside of asking for a calendar entry or playing music
Amazon, a late comer to the virtual assistant ecosystem, was the first to popularize the standalone speaker when they debuted Echo featuring 'Alexa', just two years ago. The Echo speaker was not just a virtual assistant that you could ask silly questions to, but an assistant that can act as an 'Internet of Things' (IoT) hub. It made the easiest tasks around the house even easier. You can turn your sprinklers on, dim the lights, close the garage door, or if you were savvy enough – summon your Tesla (take a look).
Google responded with their own home speaker, Google Home. This home device features Google's newest 'Assistant'. For reasons unknown, Google has never given its virtual assistant a more personal name, unlike competitors Siri, Alexa, or Cortana.
Long-time software giant, Microsoft, began to edge its way into the virtual assistant game with their own 'Cortana' named assistant. There's no standalone speaker (at the moment), but Cortana can be accessed through your home computer running Windows 10, through the super-rare and nearly extinct Windows phone, or through a 3rd party app on your Android or Apple smart device.
I've played with quite a few of them over the last few months and I've found them to be quite useful. Even my kids find them entertaining.
In my review here, of these assistants —Cortana, Google Assistant, Alexa, and Siri — I discuss the effectiveness and interaction with the virtual assistant itself and disregard the hardware attached to it. I've asked each assistant the same questions, and reported on the results.
Microsoft Cortana
I initially found Cortana cumbersome and featureless on both the Android app and in the embedded version in Windows 10. It rarely understood what I was saying, and its answers were not very useful. Although Cortana has improved since its first release and is starting to show more promise, it is still behind its competitors.
To summon Cortana on your Windows 10 computer, click the microphone symbol in the search bar next to the start menu icon, or if you have enabled voice recognition in the settings, say "Hey, Cortana," followed by your request.
Things get a little iffy when it doesn't know the answer or doesn't understand the question you asked. This happened to me often. Instead of asking for clarification, Cortana instead provides a rudimentary Bing search in Microsoft's new Edge browser – even when the Edge Browser is not set as your default. Yes, Microsoft, I know you're proud of your new (rebranded) browser, but let's face it — your search engine is horrible.
.@google #Allo's take on @applesiribot, @CortanaSays & @facebook M.
Interesting & funny! pic.twitter.com/NjxMJLSEc6

— Ayush Pranav (@ayushpranav3) September 29, 2016
A few times, much to my delight, Cortana would respond back to me with funny responses. For example:
Me: Cortana, could you make me a sandwich?
Cortana: Poof. You're a sandwich.
Me: Could you make some coffee?
Cortana: I'll need quite a few upgrades before I can give you that.
When I asked the same coffee question to Google Home, it responded with, "I'm not sure how to help with that," whereas the Amazon Alexa assistant prompted me to buy a can of Folgers through Amazon.
One of Cortana's most useful features is their 'find my lost phone' ability. I didn't have high hopes for it, but since I had the companion app on my phone, I gave it a try.
"Hey Cortana, find my phone."
"I'll try to find your phone and get back to you …" (That didn't sound promising…)
A few seconds later, a mini map popped up in the notification bar of Windows 10 with an approximate location of the phone. "Do you want Cortana to ring your phone?" the map label asked.
I put my phone on silent mode and tossed it under the seat cushion of the couch in another room, clicked the yes response and waited. About 10 seconds later, my phone was blasting an old-fashioned, super-obnoxious ringer sound at full volume — even with my phone set to silent! (You must have the Cortana app installed on your phone with permissions enabled for this feature to work.)
Another feature Cortana boasts is to send voice dictated SMS text messages from your computer, through your phone. When this feature first came out, I couldn't get it to work — so perhaps Microsoft worked out the bugs with the new Windows 10 Anniversary edition. The SMS functionality stops there, unfortunately, Cortana can't view or read your messages through the computer. However, when there is no need for a textual conversation, it's nice to be able to send my wife a quick hello or reminder.
Google Home Assistant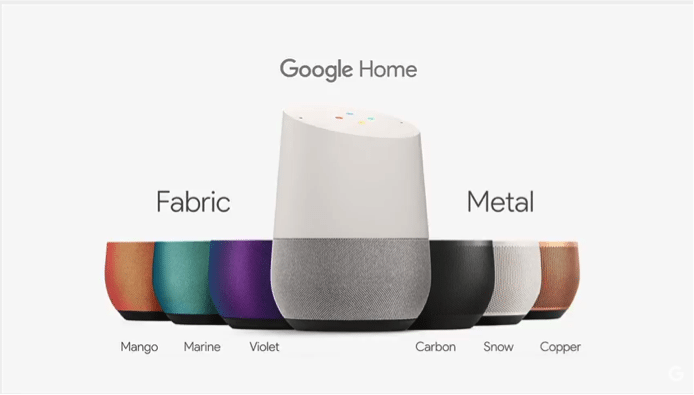 Google is at the very epicenter of my mobile and computing life. I was pretty excited when Google announced their Home speaker was available for pre-order midway through last year. I've used Google Apps for everything – navigation, grocery lists, calendar, email, and even tracking Santa Claus. When it finally showed up at my door, two months after my pre-order was purchased, I was impressed even before I removed it from its high-quality, sturdy packaging. If they put as much thought and energy into the device itself as they did the packaging, it was going to be well worth the wait and $129.
I pulled the device out of the box with ease and the setup was smooth. I had already downloaded the Google Home app on my phone weeks prior in anticipation of its arrival. The Home device needs to be connected to your WiFi to work properly but the app makes this a very simple process. Within minutes my Home device was connected to my WiFi and we were ready for business.
To cue the device up say, "Hey Google" or "OK Google" just like in the Google Assistant app on an Android phone. With either phrase though, I had to make a conscious effort to pronounce it clearly (even more so after a couple of drinks), or be ignored. I thought it was just me who had this problem, but I found that many others in online forums had this issue as well.
Amazon Echo Rival Google Home Tracks Flight Prices | https://t.co/PDDc11p6uz – Fortune https://t.co/HXLXpH0JkK #GoogleHome pic.twitter.com/ZK6euJwgwU

— Google Home News (@GoogleHomeNews) April 13, 2017
When the assistant is prompted with a "Hey/Okay Google", a colorful circle of lights illuminates the top of the device letting you know that its heard you and ready to respond. There's a bit of delay between the time you say the hot word and when it responds with the color sequence and a ding, so you have to pause briefly before you submit your request, which seems a bit awkward sometimes.
After I got Home's attention, Home was able to tell me about: the weather, what's on my schedule, and who was singing the song that was playing.
Like Cortana, I could also ask Google to find my phone. It worked, but not quite as well as I had hoped. When I sprung the question to Google to find it, an actual phone call came in from California to my phone. With my phone set to silent like in the Cortana test, it didn't work. If had actually lost it, this feature wouldn't have been helpful. Hopefully Google will remedy that feature in the future.
The Google Home device has begun to be part of my family's day-to-day home life. The kids love to ask it questions or play trivia games. My wife and I use it for music and as a convenient way to add things to the shopping list.
Me: Hey Google, add milk to the shopping list.
Google Home: Okay, I've added milk to your grocery list.
It's added instantly to a Google Express list that my wife and I both share. I should note that the kids now know how to use this feature — which makes for a very interesting shopping list.
The conversational aspect with the Google Assistant is far superior to anything else I've tried so far. Any question you ask can be followed up with an additional question and Google intuitively knows that you were talking about the previous subject.
Me: Hey, Google. What's the temperature going to be today?
Google Home: Today in Vancouver, the high temperature is forecasted to be 37 degrees.
Me: "Hey, Google. What about tomorrow?
Google Home: Tomorrow's high in Vancouver will be 34 degrees.
One of the more obvious oversights on Google's part was not integrating Calendar and Reminder writing functionality. The Assistant can read you your calendar and reminders off your Google Calendar, but as of now you can't set appointments or reminders, which really had me miffed considering this was something that other assistants did rather easily. Fortunately, there are many work arounds and added functionality with iFTTT support.
Amazon Alexa
My sister bought me an Amazon Echo Dot this past Christmas holiday season. The Dot is a hockey puck sized version of the bigger Amazon Echo speaker. It comes at just a fraction of the price, with all the same capabilities as its big brother – though the speaker is not as good. It does have a 3.5 mm jack that you can connect to a larger speaker system or headphones.
The setup of the Echo was similar to other devices and had to be accomplished through an app on my phone. It was easy, straightforward, and within minutes I was summoning Alexa to do my bidding.
Speaking to Alexa is a breeze – mostly. Summoning the device and asking it a question or telling it to do something seems natural and not as mechanical as "Okay Google (pause) play Disturbed." There's no need to pause between the hot word "Alexa" and what you are trying to say. It's always listening and at the ready. It's quick, easy, and responsive.
Me: Alexa, turn on the lights.
Me: Alexa, what's the weather going to be like tomorrow?
Me: Alexa, read a bedtime story to <insert name>. (Yes, it can do that and it can be pretty darn funny.)
When asking Alexa questions, if it doesn't know the answer it will tell you it doesn't know how to answer that yet, or it will prompt you to open the app on your phone and for more information. There are lots of funny things you can ask it. For instance, ask it to beam you up and it replies, "Transporter engaged. Welcome aboard."
Alexa has thousands of what are called 'skills'. Skills allow Alexa to perform special functions, such as 'play jeopardy,' 'play meditation music', 'turn on the lights,' or even 'summon an Uber.' Each skill has to be independently enabled and they each have their own unique keywords or phrases that Alexa listens for. This can be quite confusing and frustrating if you can't remember the exact phrase to summon the particular skill.
Home Automation skills are where Alexa really shines. Turn on sprinklers, open the garage door, dim the lights. Again, there are thousands of different skills you can ask Alexa to access. Plus, with IFTTT (If this, then that) integration like mentioned previously with Home, adds more functionality and automation.
Which one is best for you?
Depending upon what platforms you like and how invested you are in a certain ecosystem, one may be better suited for you than the other and it really boils down to personal preference.
If you primarily use Google for things such as (maps, email, calendar, music, youtube, etc.), Google Assistant might be the best bet. If you are looking for something with plenty of 3rd party support, than Amazon's Alexa's 5,000+ integrations might be your better choice – but keep an eye on Google. They're starting to catch up and will probably surpass or at least rival Amazon's services.
That's the exciting thing. These devices are already good, but they just keep getting better. With all of the added features and benefits, it's not hard to imagine that in the near future, our homes could be so well integrated and connected with smart TV's, vacuums, lawnmowers, light bulbs, and so many others things, that it will be like living on The Jetson's.
Make sure to check back often to Lima Charlie News for all of the latest tech!
Joe Stone, Lima Charlie News
Joe Stone is an Army combat veteran having served tours in Guantanamo Bay, Egypt, and Afghanistan, as well as two tours in Iraq. After 15 years of service, Joe was medically discharged from the Army, returning to his home in Washington State. There Joe focused on his reintegration into civilian life through extensive civic engagement and veteran outreach, focusing as well on volunteering with local community groups and writing.
Follow Joe on Twitter @JStoneLC
Lima Charlie provides global news, insight & analysis by military veterans and service members Worldwide.
For up-to-date Technology news, please follow us on twitter at @LimaCharlieTech
For up-to-date news, please follow us on twitter at @LimaCharlieNews
Save
Save
Save
Save
Save
Save
Save
Save
Save