OpEd: Lima Charlie News Political Correspondent Dan Webb offers his views on the Pence-Kaine VP Debate (Ed. – stress 'his') and whether he should have had a root canal.
This week the first and only vice presidential debate of 2016 came, then went, showing more than 36 million viewers that no office is in fact too small to battle over. America got to witness – firsthand – two old, privileged white guys struggle and scrape for the chance to occupy one of the world's least prestigious sinecures, the office of the Vice President of the United States.
On Tuesday, Senator Tim Kaine (D-VA) and Governor Mike Pence (R-IN) squared off on the debate stage in Farmville, Virginia. Holding the event in Farmville was an obvious olive branch to millennials, who are known for their addiction to online gaming (Zynga!).
I would have preferred spending the night having a root canal, but dentists cling to banker's hours the way Jeb Bush clings to his conclusion the Iraq War was a good idea. So I tuned in to the debate instead, expecting to nod off like Ben Carson at a Narcoleptics Anonymous meeting.
But then the unexpected occurred. I was pleasantly surprised by the relative entertainment value it provided. Although I love the political process, I loathe politicians, except of course Justin Trudeau. I'd share a Molson and poutine with him anytime. As a result, I didn't know much about Kaine or Pence, other than bits and pieces about their record and political proclivities covered by the media. The debate gave me – and the 40% of Americans who surprisingly knew less than I did about Tuesday night's interlocutors – a chance to get to know them.
Armed with nothing but my bold curiosity, and the marching orders of Lima Charlie's Managing Editor (my "partner in crime" at The Horse Race), I set out to understand – and give a frank account of – this amazing debate. Here goes …
#FirstImpressions
Tim Kaine struck me as that really annoying kid in elementary school with a smarmy attitude who always one upped you anytime you talked about your dad. Mike Pence evoked images of a strict, humorless father who, wearing a suit, drinks Sanka while waiting for his teenage daughter to return home from a date with a guy who rides motorcycles. When she arrives at 10:01 he looks at this pocket watch proclaiming "Jennifer, we have RULES in this house!"
#DefendingTrump
I assumed Pence would spend a lot of time ducking questions about Donald Trump's incendiary comments about women, minorities, and veterans, but I did not expect him to do it as well as he did. That's not to say he did it objectively well, just better than I anticipated. My expectations were about as low as Monday night ticket sales for the 2016 remake of Ben-Hur. Kaine countered by speaking about his and Hillary Clinton's respect for women. He demonstrated that respect by talking over moderator Elaine Quijano when he wasn't ignoring her completely.
For the most part Pence, a former television and radio show host, was like Floyd Mayweather Jr. on the debate stage. He was boring but efficient. Donald Trump does not have a very cohesive or coherent set of policies, so Pence had plenty of room to improvise with his answers. Many observers noted that Pence may have even gone rogue on foreign policy.
Pence is basically remaking Trump's entire foreign policy, calling for massive missile deployment in Europe, strikes on Assad #vpdebate

— Lee Fang (@lhfang) October 5, 2016
#IHaveAPlan #ForeignPolicy
Trump claims to have a plan to defeat ISIS but has refused to let anyone know what it is. At this point we are left to guess what that plan may be. I suspect he has it all written down on a large sheet of paper, much like Kevin McCallister's plans to defeat Joe Pesci and Daniel Stern in Home Alone. He may have even stolen the idea while on set for his cameo in the much anticipated sequel, Home Alone 2: Lost in New York. After all, Trump did say he surrounds himself with the best people.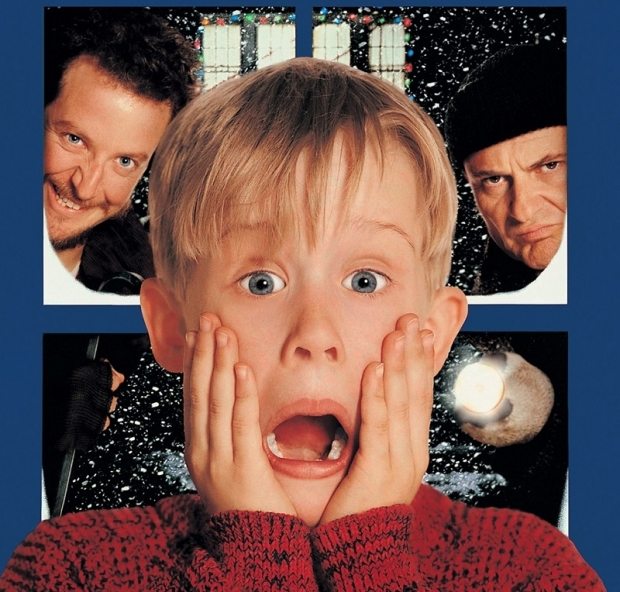 Pence talked about striking Syrian dictator Bashar Al Assad and distanced himself from Russian president Vladimir Putin. Pence also spent a good amount of time on the defensive about Trump's policies on immigration, while Tim Kaine took the opportunity to drill home Trump's comments that Mexicans are "criminals and rapists." Pence finally acknowledged those comments, but corrected Kaine for leaving out that Trump also said "many are good people," like a cringe inducing pick up artist negging a woman at the bar by telling her that her dress is ugly. But it looks great on her.
#GiveMeTheMike
They say imitation is the sincerest form of flattery. If that's the case, Kaine may have been attempting to flatter Trump at the beginning of the debate. He interrupted Pence for several minutes, until Quijano finally stepped in and told him to wait his turn. Later, Kaine pivoted to a folksy civil rights lawyer persona. His demeanor reminded me of the small town pizza lawyer from the Little Caesars commercials a few years ago.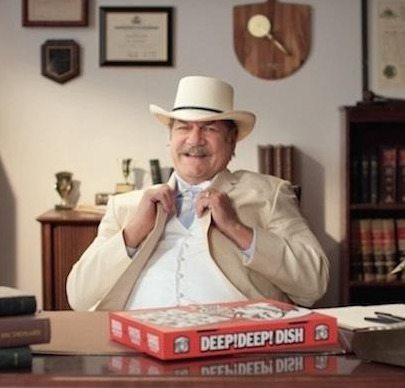 #Law&Order:PoliticianRunningForOfficeUnit
During a segment about law enforcement and crime, Pence said Hillary Clinton's accusations of implicit bias in police officers demeans law enforcement. Kaine said we must do better at recognizing bias, and wondered how we can correct it if we deny that bias exists. Kaine also emphasized gun control and community policing. Pence agreed there needed to be more of the latter. Of course, to these politicians, community policing really just means filling poor neighborhoods with more police, not necessarily training those police how to handle the tense situations that sometimes lead to tragic shootings.
#DeathBeforeTaxes
Kaine also attacked Trump on the latest reports that he may not have paid any income tax for 18 years. Kaine told Quijano – during a question about Syria – that while Trump claims to support the military and wants to rebuild it, he wasn't paying taxes to support the military during 9/11 and through subsequent wars. Pence's retort was to ask Kaine if he claimed as many deductions as possible on his taxes.
#ClintonFoundation v. #TrumpFoundation
Pence attacked the efficiency of the Clinton Foundation's use of funds, which he probably regretted when Kaine pointed out that the Trump Foundation has serious issues of its own. Those issues include making illegal campaign contributions, resolving Trump's legal battles, and purchasing an autographed Tim Tebow helmet, an artifice that would likely be of dubious worth even to Tebow's immediate family members.
#PutinBroMance #ThatMexicanThing
Kaine also spent a majority of the foreign policy segment forcing Pence to defend Trump's statements praising Vladimir Putin, and Trump's statement that more countries should have nuclear weapons. Pence denied Trump said these things, in an apparent attempt to gaslight Americans. When Kaine circled back to Trump's anti-Mexican comments, a visibly frustrated Pence struck back, with the soon-to-be-viral line, "Senator, you whipped out that Mexican thing again."
#AndTheWinnerIs #Pence2020
The general media consensus is that Pence scored a narrow victory over Kaine in the debate. This apparently didn't sit well with Donald Trump, but I suspect Pence eased some of the anxieties of the Republican base with his calm, presidential demeanor. Should Trump be impeached 4 hours into his presidency after revealing everything that goes on at Area 51 and that he knew it all along, Pence seems ready to carry the more traditional brand of conservatism the rest of the term. That might mean public funding of funeral services for miscarried fetuses or more tax code jiggery pokery, which allows Trump and others to avoid paying any income tax.
#AndInClosing
I will say this about Pence: at least he seems presidential. He hardly hesitated in abandoning Trump's positions, while laying out his own vision of conservative solutions to the country's problems. Vox's Matthew Yglesias wrote that Kaine was running for vice president. Pence was running for 2020. Even so, Trump might be better off letting Pence handle presidential debate duties for the remaining events. At least that way, the Republican Party may have a national candidate that has some semblance of a future beyond November 2016.
Trump-Clinton Presidential Debate Round #2 will occur on October 9th, 2016, in a town-hall format where candidates answer questions directly from voters. Our Horse Race Team will record a podcast immediately following. Tune in for more unbridled excitement.
For a "condensed" version of the Pence-Kaine debate, please enjoy Lima Charlie News' "Best of Under 30."
Dan Webb, Political Correspondent for Lima Charlie News
Dan Webb is a former U.S. Air Force Airborne Systems Engineer on the RC-135 Rivet Joint aircraft. He completed three deployments to Southwest Asia in support of Operation Enduring Freedom and Operation Iraqi Freedom totaling over 1200 combat flight hours. He currently works as a software engineer for an Omaha based marketing agency. Previously he worked for the Office of Military and Veteran Services at the University of Nebraska Omaha where, as a student, he received his B.S. in Political Science with a minor in Economics. Dan's interests include domestic economic policy, veteran's issues, and national security.
Follow Dan on Twitter | @DanWebbLC 
Lima Charlie provides global news, insight & analysis by military veterans and service members Worldwide.
For up-to-date news, please follow us on twitter at @LimaCharlieNews
Be sure to listen to Dan Webb on the Horse Race podcast, available on iTunes.