President Erdogan Returns Vowing to "Cleanse the Army"
On Friday night, the Turkish military—the second largest army in NATO—declared martial law, asserting in a statement that it had "fully seized control" of the country in an attempted coup against President Recep Tayyip Erdoğan. Gunfire erupted at police headquarters in the capital city Ankara and Istanbul's Taksim Square, according to the US Embassy in Turkey.
The statement declared that the military action comes in sharp protest against the corruption in Turkey's government, that has tainted the country's democratic, secular rule, adding that Turkey will now be ruled by a "peace council." The claim was dictated by an anchor at TRT, owned by the Turkish Radio and Television Corporation. "The political administration that has lost all legitimacy has been forced to withdraw," she said.
At 12:24 AM local time in Turkey, President Erdogan was forced to deliver his retaliatory words via FaceTime on an iPhone. In the interview with CNN Türk, as the anchor held up her phone to the camera, he urged, "Go to the streets and give them their answer. I am coming to a square in Ankara … Those who are responsible, we will give them the necessary punishment … Truly a modern coup …You can't make it up," from an undisclosed location.
Tweeting from the official account of the Presidency of the Republic of Turkey, President Erdogan added, "I have never recognized any power over the power of the people and will never do so." The President added that arrest warrants have been issued for the "small group within the military" that is waging the "failed coup." Erdogan asserted, "I am president … This country cannot be managed from Pennsylvania," drawing a possible link between the military coup and Fethullah Gülen, the Muslim cleric who has lived in self-imposed exile in the US for more than a decade.
Two months ago, Erdogan designated Gülen's Movement, an organization led by Fethullah Gülen, a terrorist group. Gülen's Movement has been praised by many as the pacifist, modern-oriented version of Islam, an alternative to more extreme schools of Salafism. In 2013, prosecutors—believed to be sympathetic to Gülen—began a corruption investigation into Erdogan's inner circle. Gülen was once among Erdogan's closest supporters, but since this incident, the two have fallen out of accord and Gülen has sought refuge in the US.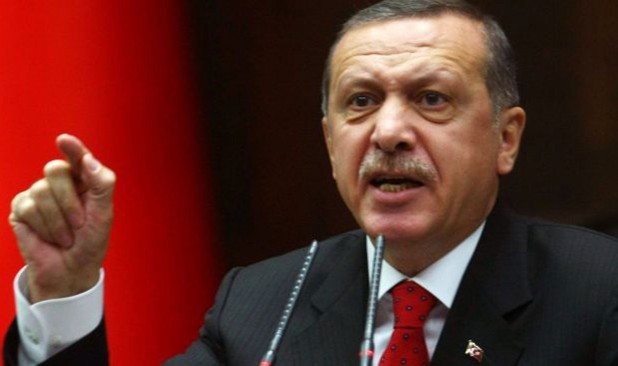 US President Barack Obama and Secretary of State John Kerry pledged "absolute support for Turkey's democratically-elected, civilian government and democratic institutions."
Earlier on the same day of the coup, Erdogan spoke on the recent terrorist attacks that have plagued the globe: "For terrorist groups, there is no difference between Turkey and France, Iraq and Belgium, and Saudi Arabia and the United States. Terrorism has no religion, race or nationality… there is no room for these barbarians in this world — nor should there ever be."
On Friday, military jets—including an F-16 flying just 100m from the ground—were seen, as Turkish Prime Minister Binali Yildirim confirmed the coup was being attempted, adding that security forces were working to restore order and that the coup would fail.
Cars and buses were diverted as Istanbul's Bosphorus Bridge and Fatih Sultan Mehmet Bridge—leading from the European side of Turkey to the Asian side—were closed by military forces, as tanks rolled through the streets. The Turkish military—deployed in Istanbul and Ankara—reportedly blocked social media, with the US State Department acknowledging the news and urging people to contact friends and family via email, text, and phone.
Seventeen Turkish officers were reportedly killed in a helicopter attack at the Gölbaşı Special Ops headquarters, a police facility. The helicopter was reportedly shot down by a Turkish fighter jet piloted by "coup plotters," according to a Turkish presidential source. Video was released of Turkish helicopters shooting at civilians in Ankara.
According to the Turkish Red Cross, at least 60 are confirmed dead, with over 1,000 injured.
For Western leaders, Turkey must remain stable, given its volatile geographical position and presence as a crucial NATO ally. But critics assert that Erdogan has turned the country into a weak defender of NATO's eastern flank, implementing a series of Islamist policies to ignore the country's constitution, defy the top court, investigate allies for corruption, and rekindle a bloody civil war with the Kurds.
On the international stage, Erdogan has welcomed Islamic extremists into the country, attempted to maneuver NATO into a fight with Russia, and has aided Iran in avoiding international sanctions. Critics have blamed Erdogan for allowing the free flow of fighters and weapons to rebel groups fighting the Syrian government in the country's early years of its civil war, as well.
After the Army and Air Force put the country on lockdown, Erdogan advised he would return. Reports emerged that he had been on vacation during the time of the attempted coup. By 4 AM, local time, it was reported that Erdogan was expected to return to Istanbul, as the coup appeared to be faltering.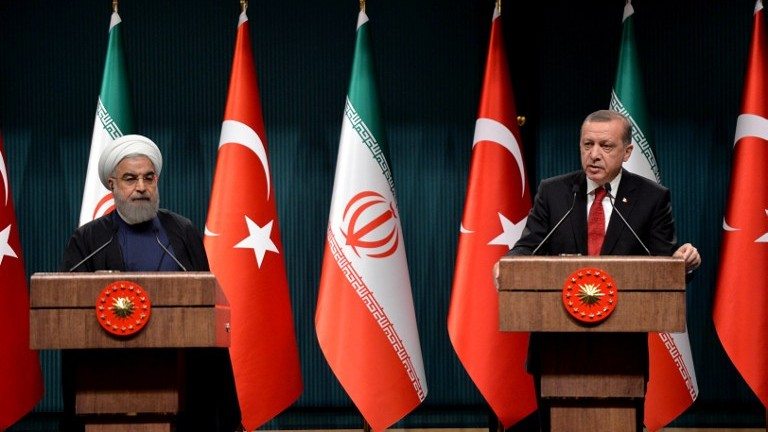 Historically, the military in Turkey views itself as the defender of the country's secular traditions, with generals publically criticizing Erdogan's policies. The President has created an enemy in the military, following Islamist policies, and the mere mention of the word coup sends shockwaves through a country in which government overthrows—on the basis of this same secular vs. Islamist divide—have littered its past. Turkey's strategic location, bordering Iran, Syria, and Iraq, deems it a gateway to those seeking to travel to Syria or Iraq and join ISIS.
The Turkish military has long been guided by its perceived role of safeguarding Ataturk's secularist agenda, engaging in coups to protect these interests. The first such overthrow took place in 1960. Then-Prime-Minister Adnan Menderes had begun opening shuttered mosques and allowing the call to prayer to be freely sung in Arabic, before a coup was launched and Menderes executed.
In 1971, the military stepped in again—this time delivering the newly elected Süleyman Demirel an ultimatum upon which he resigned. The military mandated "the formation, within the context of democratic principles, of a strong and credible government, which will neutralize the current anarchical situation and which, inspired by Atatürk's views, will implement the reformist laws envisaged by the constitution."
In 1997, military generals deposed Prime Minister Necmettin Erbakan, the head of an Islamist party and founder of the Millî Görüş movement, in what is known as the post-modern coup, banning him from politics in the process for violating the separation between religion and state.
Early on Saturday morning, state-run Anadolu Agency reported that a bomb hit the Turkish parliament in Ankara, killing 12 people. As thousands took to the streets answering Erdogan's call to action, Russia reportedly offered Erdogan asylum. Most recently, Turkey has made moves to normalize relations with Putin.
By 4:30 AM, local time, Turkish officials—according to Reuters and the New York Times—reported that Erdogan's plane was landing in Istanbul. Erdogan returned to supporters gathered at the airport, "three hours after elements of the military staged a coup and attempted to seize control with tanks on the streets of one of America's key NATO allies."
In a video released by Sky News, Erdogan was seen greeting airport crowds amidst his return.
Upon emerging from his vehicle, he vowed to "cleanse the army," declaring, "A minority within the armed forces has unfortunately been unable to stomach Turkey's unity… no power is above the national will." Reportedly, as of 10:04 AM local time, more than 750 soldiers had been arrested, including 29 colonels and 5 generals. It appears that many who did not support the military overthrow, did so not in support of Erdogan's government, but rather in support of democracy.
Erdogan's return to his hometown, rather than the capital city of Ankara, indicates that the coup is not over yet.
Mr. T, Contributor to Lima Charlie News.
Born in Baghdad just before the Iran-Iraq War, "Mr. T" began serving the U.S. Army as an interpreter in 2003. Within a remarkably short three-month span, he was promoted from Patrolling Interpreter to Company Command Interpreter. He then rose to Battalion Interpreter Commander, Brigade Level Interpreter, and would eventually work for General Martin E. Dempsey, the Commander of the Multinational Security Transition Command in IRAQ (MNSTC-I). "T" served as interpreter with the Gen. (Staff Judge Advocate) Office, providing advice on terrorism-related issues and groups in Iraq. He has worked with strategic level efforts in the counter terrorism field, by serving as supervisor for the Iraqi Advisory Task Force (IQATF). T would eventually emigrate to America in 2009 serving with the NYPD Counterterrorism Unit.
Lima Charlie provides global news, analysis and opinion by military veterans and service members Worldwide.
For up-to-date news please follow us on Twitter at @LimaCharlieNews
#LimaCharlie #LimaCharlieNews