We sat down with the newest addition to the Lima Charlie Sports family, USMC veteran Stephanie Kline, to talk about #3marines, life, sports and just why she hates soccer.
New York, NY— Lima Charlie News recently launched the #2marines podcast, a sports show featuring U.S. Marine Corps veterans Mario Figueroa and James Cordea. On its second episode, they made a major announcement – fellow Marine vet Stephanie Kline was joining the show at the start of the New Year.
We sat down with Stephanie to find out how she got involved with the #3marines and why she hates soccer.
Stephanie, welcome to the Lima Charlie family. Not to question your value around here, but what does another Marine really bring to the show?
Thanks! Apart from the obvious, "I bring a female perspective to a testosterone-laden show," I think our chemistry is awesome. And Mario called me smart and witty, so now we'll have those elements going for us. As the guys discussed on the last episode, we had some stellar Twitter sparring, and it just took off from there. James and Mario together are great, but I am really excited for listeners to enjoy this new dynamic. Also, I apparently have the strongest, sexiest shoulders on the team.
Most importantly, I will keep Mario and James from getting too carried away with soccer. You're welcome, listeners.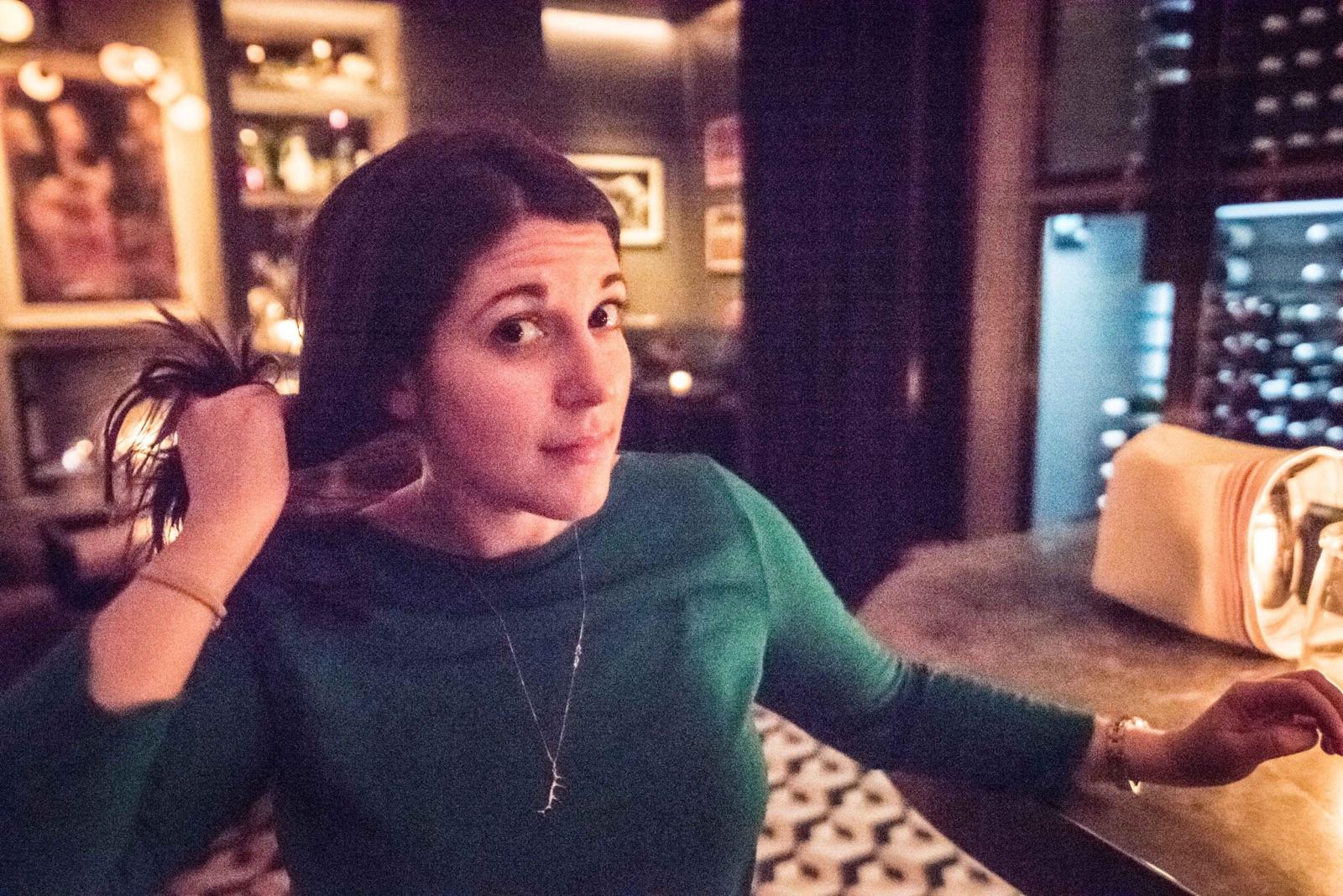 What do you have against soccer? You do realize Mario and James want to make that a big part of the podcast, right?
I don't really hate soccer! I just love America. And in America, we watch football. Mario is determined to get me to understand and love soccer, though. I'll be our audience's guinea pig; if Mario and James can get me to care about the Premier League, they can definitely get our listeners excited about it. I wish them luck in their quest.
So, apart from your jingoistic devotion to football, which sports do you want to talk about?
I'm a kayaker and rower, so those are my favorites, but watching eight athletes in spandex row a boat for a few thousand meters is akin to watching paint dry for most people. It can't be that much better listening to someone talk about it.
Obviously, football is going to be a huge part of the show for at least the next month, but MMA and boxing are going to be fun to argue with James about. There's something intrinsically exciting about two trained fighters hitting each other. It's gorgeously brutal and beats James' obsession with characterizing porn stars as athletes any day. We're going to talk about spectacular games, matches, fights, or bouts across the sports spectrum, so everything is up for grabs. Mario doesn't dig on college sports, but in between discussions on the inequities of NCAA profits, I'll sneak in some basketball love.
How excited are you to join the podcast?
Oh, my happy meter is turned up to 11. It's like a dream come true. Plucked from social media obscurity, this lucky fan now gets to work with titans of athletic chit-chat. The best sports talk comes from enjoying the game over a beer with friends. That's what Mario and James are creating and who wouldn't want to be a part of that? They are fun guys who want to make talking about sports more fun. I live in DC and work in solar. I sure as hell could use more fun right now.
The heavy lift of getting a pod started is done, and then you just waltz in for the fun stuff. Seems like a typical officer move, no?
And?
(Laughing) The team did an amazing job laying the foundation for a kick-ass show, but keeping listeners engaged week after week will take work. I'm incredibly lucky to come in on the third episode. They've set up a killer premise, but where we want to take the show is still open.
So, how do we find you and check out the show?
Like our nerdier, big brother podcast, The Horse Race, you can find us on iTunes and Soundcloud. Be sure to subscribe and give us a 5-star rating! Hit us up on Twitter – @3marinesLC – with questions, general harassment, and #AnythingButSoccer sports you want to hear about. You can also email me at skline@limacharlienews.com.
Thanks for talking with us, Stephanie. Any parting shots before we all tune in to the next show?
Thanks so much! I'm really looking forward to being part of the greatest sports show ever. For our listeners, stay hydrated, stretch out those hammies, and come hang out with the #3marines every week.
#### (Photo credits – USMC veteran Ben Feibleman)
Join Mario Figueroa, James Cordea and Stephanie Kline each week for the latest in sports.
Follow #3marines and Lima Charlie Sports on Twitter @sportsLC and @3marinesLC and subscribe to the podcast on iTunes. Episode 4 and Episode 5 (with Lima Charlie Health & Fitness Correspondent Capt. Jason Crutchfield) are also available for download from Soundcloud.
Episode 4: The team discusses NFL Wild-Card Weekend, the College National Championship Game, the AVN Awards, Meryl Streep, the Golden Globes, Norm MacDonald, 2017 sports predictions & more.
Episode 5 – One Shot One Kill – Mario interviews one-on-one Lima Charlie News Health & Fitness Correspondent USMC Capt. Jason Crutchfield about his new article "Football injuries: Is the NFL's Collective Bargaining Agreement putting players at risk?"
Lima Charlie provides global news, insight & analysis by military veterans and service members Worldwide.
For up-to-date news, please follow us on twitter at @LimaCharlieNews
In case you missed it: