Football is a violent sport, where players accept great risks for great rewards. But could most devastating football injuries be avoided?
In the evening hours of January 4, 2003, Will Allen's shoulder collided with Willis McGahee's knee in what is one of the more gruesome football injuries of the last 20 years. Thanks to numerous replays from ABC sports, American stomachs twisted over and over as the medical staff attended to McGahee. It was later discovered that he had torn his anterior cruciate ligament, posterior cruciate ligament, and his medial collateral ligament. If there was a way for a knee to be injured, his knee sustained that injury.
Through several surgeries, McGahee was able to defy the odds and was drafted in the first round of the 2003 NFL draft. He went on to have a 10 year career in a sport that averages 3.8 years. He is certainly the exception.
Despite the horrific nature of McGahee's injury, football players accept this when they sign their contract. They know theirs is a dangerous sport. A legal tackle within the confines of the game that results in an injury is the cost of doing business and players know that. They can live with that.
Unfortunately, this isn't how most knee injuries, specifically ACL injuries, happen. They are overwhelmingly non-contact injuries which physical preparation specialists believe are largely preventable. If these knee injuries are largely preventable, then why are more than 120 players with a knee injury, 37 specifically with an ACL tear, currently on NFL rosters and several more not on rosters from knee injuries sustained in training camp and preseason?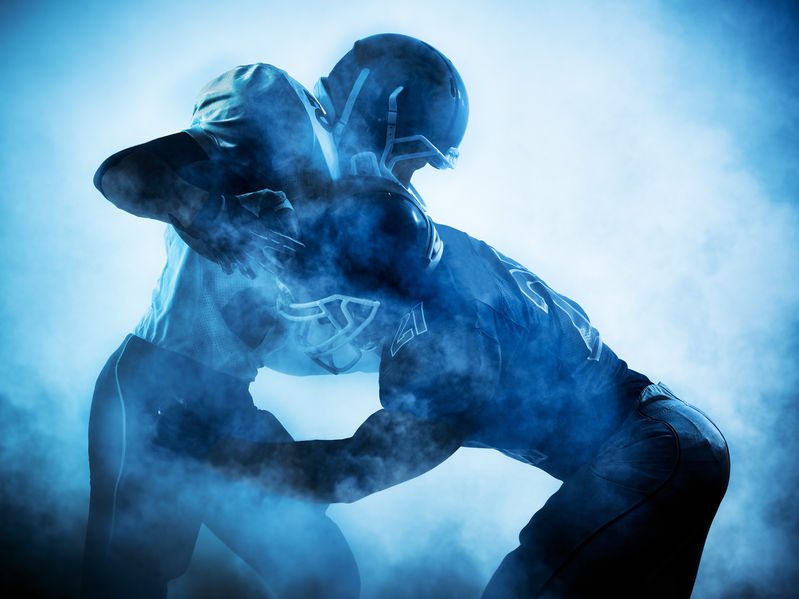 The answer may lie not in the game itself, but in the details of the NFL Collective Bargaining Agreement, a series of agreements between the National Football League Players Association and the National Football League. Key features of the most recent 2011 CBA included critical changes related to health and safety. In addition to a reduction in the number of off-season practices, due to further restrictions in the CBA, the physical preparation staff has only two weeks of specific weight room training prior to on field activities to prepare their athletes for the most violent and injurious sports in the world.
Not Enough Work? Too Much Work?
The NFL preseason lasts 8 weeks in which 4 games are played. The NFL regular season stretches for 17 weeks in which 16 games are played. Playoffs and the Super Bowl add 5 weeks and potentially 4 more games to that schedule. That is 30 weeks to play 24 games. That leaves 22 weeks of offseason for players to prepare by their bodies for the rigors of the NFL season.
Is this enough time?
Time doesn't seem to be the issue. How the player spends that time is the issue. A study from the British Journal of Sports Medicine on elite rugby players found that a higher workload prior to the season could both enhance and be detrimental to performance. If the workload was deliberate and general, performance was enhanced. If the workload was acute and specific to rugby, risk of injury increased.
After the rigors of a 30 week NFL season, players who did not suffer a season ending injury are still hurt. Several nagging injuries that are the result of very large, strong, and fast men colliding at high velocities takes its toll. The toll manifests itself in the body protecting itself with limited range of motion which leads to altered movement. Altered movement becomes an overuse injury. Repeating these same movements in the offseason never allows them to recover and they arrive at fall camp unprepared to repeat their duties.
So yeah, When you use your helmet as a weapon players are going to get hurt. #JordyNelson #NYGvsGB

— 3Marines Sports Show (@3marinesLC) January 8, 2017
This coincides with a recent presentation at the Central Virginia Sports Performance Seminar by the Head Physical Preparation Coach of the Arizona Cardinals, Buddy Morris. He spoke of the disparity of the quality in offseason training. The range of professionalism spans from very knowledgeable to very dangerous. It ranges from a coach who has trained elite athletes with great success, to a "guru" trying to attach themselves to an elite athlete, or as Coach Morris referred to them, "personal terrorists". According to Coach Morris, these athletes require an enormous amount of attention to undo the training they undertook during the offseason. This in turn puts enormous pressure on the strength and conditioning staff to find the appropriate balance of workload that isn't so overly taxing that it contributes to injury. The margin of error is extremely thin, and given the NFL is a multibillion dollar industry, there is little room for that error.
Concerns about player health and safety have prompted many to re-examine current practices. The 2011 CBA had even set aside funds for medical research, resulting in the creation of the Football Players Health Study, at Harvard University. A recent comprehensive analysis by the Harvard organization, titled "Promoting and Protecting the Health of NFL Players," was met with considerable push back by the NFL/NFLPA.
Football is a violent sport. Despite evolution of the rules and equipment improvements, injuries will continue to happen. Fans and owners alike want their team's best players able to perform on Sundays throughout the autumn. Limiting their exposure to strength and conditioning staff due to the CBA appears to be leaving players' bodies unprepared and compromising their resiliency to knee injuries over the course of 30 weeks.
###
Listen to Capt. Crutchfield's interview about this article on Lima Charlie Sports #3marines podcast:
Jason Crutchfield,  Health & Fitness Correspondent, Lima Charlie News
Having been accepted into the Officer Candidate Course, in 2006 Captain Crutchfield was commissioned a Second Lieutenant in the U.S. Marine Corps. In 2009, he deployed in support of Operation Iraqi Freedom as a Facility Watch Officer, then as the Detachment Commander, and in October 2010, he volunteered for an Individual Augment billet with the II MEF and worked in the Afghan National Security Forces (ANSF) Development cell (G-10). In February 2011, Capt. Crutchfield deployed in support of Operation Enduring Freedom as the Reports Officer-in-Charge for the ANSF Development cell, and returned to MCAS New River as the MACS-2 Detachment B Detachment Commander in August 2011. In 2012, he transferred to Headquarters and Headquarters Squadron, MCAS Yuma, and then Programs and Resources where he currently serves. Having completed his Master's Degree in Exercise Science: Performance Enhancement & Injury Prevention, at the California University of Pennsylvania, Capt. Crutchfield is an expert in exercise training, strength & conditioning. On the topic, Capt. Crutchfield has written for the Marine Corps Gazette and he hosts a regular podcast educating service members on new developments in health & fitness. Follow Capt. Crutchfield on Twitter @JCrutchfieldLC 
Follow Lima Charlie Sports on Twitter @sportsLC, and subscribe to the #3marines sports podcast on iTunes.
Lima Charlie provides global news, insight & analysis by military veterans and service members Worldwide.
For up-to-date world news, please follow us on twitter at @LimaCharlieNews