U.S. Marine Corps veterans Mario Figueroa and James Cordea star in a new podcast about two Marines talking sports.
New York, NY— On December 16, 2016, for the first time in 14 years, Army beat Navy in their annual college football game. Just a few days prior, unbeknownst to the cadets of West Point and the Naval Academy, two Marines in downtown Manhattan were making a prediction that would herald the coming of Lima Charlie Sports, a brand-new division of Lima Charlie News.
Lima Charlie News is a digital news agency with a mission to provide insightful news and analysis from military veterans and service members worldwide. In addition, Lima Charlie trains veterans in the art of news journalism. Since its official launch in June, Lima Charlie has provided its steadily growing readership with thoughtful articles on issues ranging from domestic politics and veteran's issues to complex foreign affairs.
In August, Lima Charlie expanded its reach into the podcasting world by producing the very popular and thought provoking political podcast, The Horse Race, led by its Chief Political Correspondent and Managing Editor Mike Connolly. Looking to expand on the popularity of The Horse Race, Lima Charlie is now debuting its very first venture into the sports world with the #2marines podcast, starring Marine Corps veterans Mario Figueroa and James Cordea.
Coinciding with the release of their premier episode, Lima Charlie news first sat down with Mario to find out how the podcast came to be and what we can expect from this new sports show.
Mario, welcome, thanks for taking the time to speak with us. Let's jump right in. Army beat Navy for the first time in 14 years. As a Marine, what did that mean for you and how does that relate to the #2marines podcast? 
(Laughing) Oh man, well my partner James Cordea would disagree with this statement, but I suppose it had to happen sometime. I always joke that the Army/Navy game is the one time out of the year that Marines don't mind being associated with the Navy. So, a couple nights before that game was when James and I first got together at the Lima Charlie office in SoHo to do some test recordings for what would ultimately become the #2marines podcast. One of those test clips was released as a teaser online, and it was both James and I, rather arrogantly, predicting that Army would go down yet again. But can you blame us? 14 years! I went to the game a couple years ago with an Army buddy of mine and of course Navy won. But the next day the Army coach was fired, so I would troll my friend's Facebook page and any time he posted anything, no matter what it was about, I would leave a link to the article about the coach being fired in the comments of his posts. This went on for some time. So yeah, we were wrong with our prediction and the lesson for our listeners is don't go to Vegas with what you hear these two idiots say on the pod. 
You worked for NBC Sports before coming to Lima Charlie News. Does that have something to do with why you wanted to do a sports podcast?
Actually, it is probably the reason the podcast almost never happened. I was with NBC Sports doing television production, but to be completely honest working in that field really burned me out on sports. When I left, I wanted nothing to with sports or the sports world. Which was tough for me because I grew up watching football and playing hockey. I was never obsessive about sports, but I always enjoyed watching them and respected their place in global culture. But seeing how the sausage gets made really changes your perspective on a lot of things.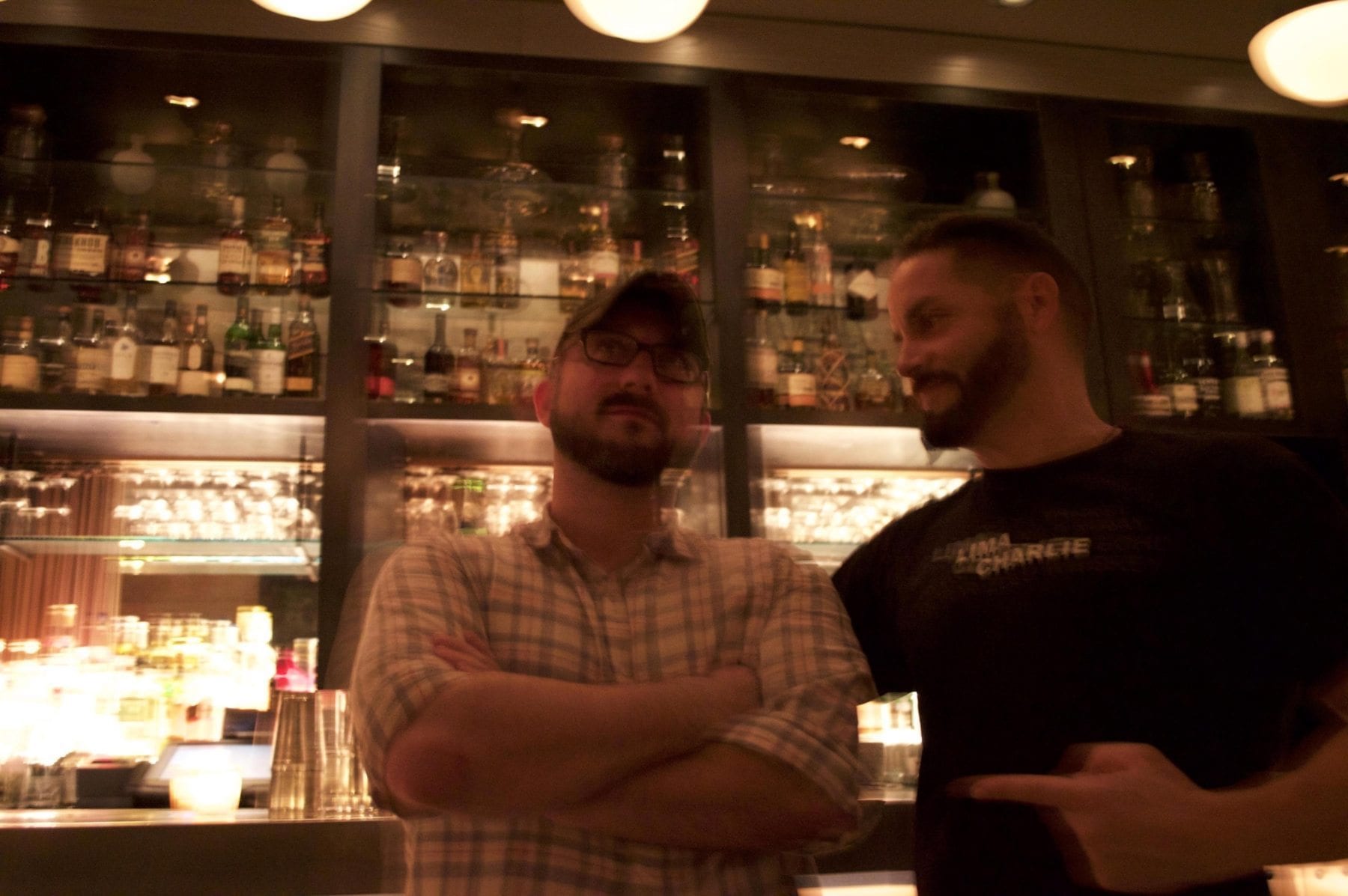 So, you don't like sports anymore? 
After working in the industry, I just realized that I couldn't spend my life covering what ultimately was a bunch of grown men and women getting paid exorbitant amounts of money to play children's games. And the way sports are covered by the big networks has become so sanitized and corporate. And the obsessive hero worship that comes along with it is gross. I get it, you're an amazing athlete and I could never do what you do, and you entertain the masses. And you get dump trucks filled with money to do it. But that's what you are—an athlete and an entertainer, not some warrior-god from tales of yore saving the children with every act of sports-ball majesty.
So…you hate sports?
(Laughs) No! I love sports. I really do. I just want to change how we talk about sports. Sports are great, and like I said they have an important place in culture, but there are a lot of glaring problems within that culture. A lot of issues that are being deflected, not talked about or justified. And it's not ok. Women getting abused, health concerns, college players not being paid, medical marijuana use, and the hero worship that gives birth to these uneducated ego maniacs who have never been told no their entire life, and now have a bank vault full of money. It is all about money, I get that, but the audience is getting more and more savvy. They aren't going to put up with this shit forever. We live in the age of information. You can't hide stuff like you used to be able to. Viewers aren't going to be content hearing the same bullshit night after night. And that's not to say that sports can't be fun. The whole point is to have fun. Let's have fun with it again. But let's be real. Let's be responsible. And let's also not ignore all the elephants in the room because it's starting to get crowded and it's starting to get distracting.
This new perspective about sports and sports coverage…is this what led to the creation of the #2marines podcast?
No, actually what led to the creation of the #2marines podcast was my partner James Cordea. Without him this never would have happened. When I first found out about Lima Charlie, and this was prior to meeting James, I had answered a job posting sent to me by my girlfriend—hi, May—looking for military veterans who were interested in learning how to write and edit news articles for a digital publication. I am a Marine Corps infantry veteran and I've always enjoyed writing, so it piqued my interest. I met with founder Anthony LoPresti and really liked what they were doing, and the vision for the agency. So, I started editing and writing, but when The Horse Race podcast started getting some traction, Anthony, who in addition to founding Lima Charlie, is also our editor-in-chief, approached me about doing a weekly news rundown podcast. I would do 15 mins or so of the top stories and spend 10 minutes on entertainment and/or sports. I wasn't thrilled about doing sports, but I had this idea of calling the segment "The Disgruntled Fan" where I would take a serious issue in the sports world and talk about it. Basically, a disillusioned fan who still loves the game and is trying to come back and make peace with it again. At the time when I was writing the test pilot, the whole Colin Kaepernick National Anthem controversy was raging so that was going to be my first topic.
And that podcast never got off the ground?
Yeah, I just had a lot on my plate at the time, and some other things came up, but ultimately what happened was Anthony met this former Marine who expressed interest in coming on board with Lima Charlie and he told Anthony that he was really into sports. So, Anthony comes to me and says hey why don't you do a full sports podcast with this guy. I was very apprehensive at first, because I didn't know if I wanted to jump fully back into the sports world. But Anthony says just talk to the guy and decide after. So, we get James on the phone, and to take a quote from cultural touchstone Miley Cyrus, he came in like a wrecking ball. James just has this infectious and boundless energy about him that is impossible to ignore. After one conversation with him I was sold. I thought ok maybe we can do this. So, we talked one more time on the phone just to discuss our vision for the show and make sure we were on the same page and it all went well. James grew up in London before moving to the States so I asked him what Premier League team he supports. Being fairly new to the soccer scene I was excited to hear his answer because you don't find a lot of soccer fans in the states. Something this show aims to challenge. As fate would have it, and he will kill me if I reveal it here because he wants it to be a surprise, as fate would have it, we happen to support the same club. So, I won't spoil it here, but if you listen to the show you'll definitely find out James' club.
Can you tell us what we can expect from the show and what makes it different from other sports shows?
(Laughing) What makes our show different is that we have Staff Sergeant James Cordea on the mic. I am telling you this guy is one of a kind. And I can promise you, you are not going to like all the things that he will say, Lord knows I don't, but it is always going to be honest and entertaining. #2marines is about having fun with sports again, bringing it back to you and your friends at the bar, drinking and talking shit. We aren't going to be talking stats and numbers, QBR or anything like that. I'm an English major from Columbia University. I don't do numbers. We aren't going to list off scores for every game and mumble off the same old platitudes of "Well, Bob they just wanted it more, when you get out onto the field of battle you just gotta give it 110%" Give me a break. I may not do numbers, but I am pretty fucking sure it's impossible to give something 110%.
Then what are you going to talk about?
It's about more bigger picture stuff. In the pilot episode, without giving too much away, we talk about NFL MVP race, and English soccer, a couple other things. Yeah, that's right America we are going to teach you about the most popular game on the planet. And you are going to like it. We might preview some key matchups for the upcoming weekend. Also, serious issues are going to get a good chunk of time. Something that's really been grinding my gears lately that will be on an upcoming show is these asshole billionaire team owners that swindle and hold hostage the communities they reside in for the tax money to build their stadiums. And who knows what the hell James is going to talk about…when we showed up to record he's like I know we already talked about the rundown, but I was at the bar having this conversation with the boys and I want to finish it on the air. And I'm like ok what do you got? He looks at me and says "The 4 pillars of Football Commercials" or something like that. Anyway, it's about food, alcohol, boners and exotic minerals, it's hilarious and you can catch it on the pod.
It sounds like you guys are going to make a good team
Is that a question or a statement? (Laughing) No, we are but what's interesting about our dynamic is that while we agree on the general direction of the show and the fact that sports needs to be fun again but also needs to address the bullshit, our approach and delivery is vastly different. One part of the show revolves around answering listener tweets. Yes, we already have some loyal listeners just from some of the teaser clips we have been releasing over the past couple weeks on Facebook and Twitter. But during that segment I really didn't like something James had to say and we had to hash it out on the show. And it was a real serious topic that had nothing to do with sports. But that's what I want this show to be. I want it to be real and when you are real it isn't always going to be rainbows and butterflies. And I'm not talking about that fake ass manufactured bullshit drama that guys like Stephen A. Smith and Skip "King of the Douche Canoes" Bayless hawk on TV. I mean real people having real disagreements and talking them out like adults. You don't get that on network TV anymore and I hope #2marines can get back there.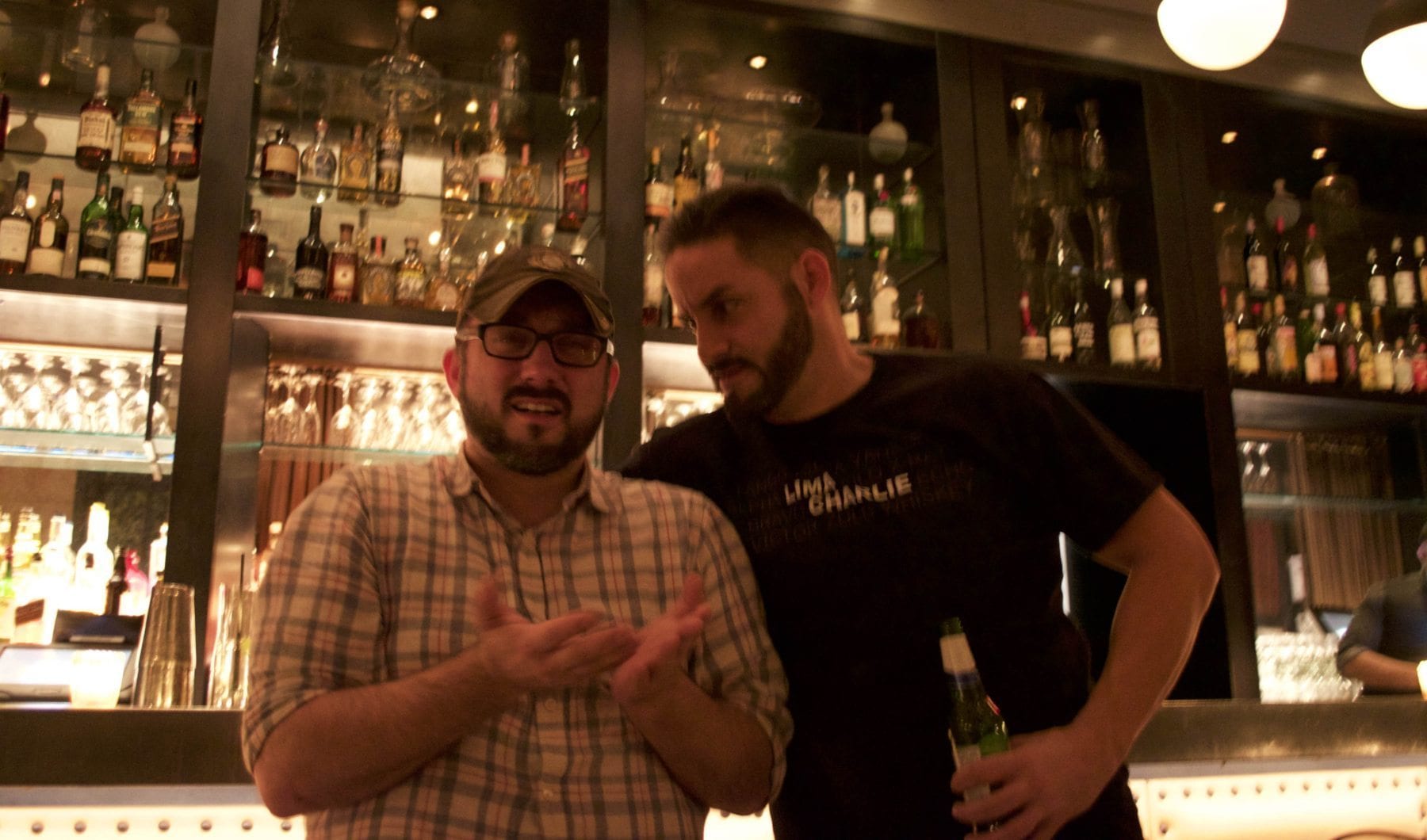 Well, we are really excited to hear the pilot episode of #2marines. Any last words before you go?
Thank you for the time. Loyal fans and potential listeners, this is not SportsCenter. This is not network sports analysis. This is two fans, brining the fun back into sports talk while also addressing the very real issues that permeate the culture. It is unfiltered and unfettered coming from two United States Marine Corps Veterans who are tired of vapid corporate sports analysis. So, leave the kids at home and come have some fun with us. Semper fi.
Stay tuned for Part 2 of our interview, with Mario's co-host James Cordea. After we're finished editing out all the swear words.
Follow Lima Charlie Sports on Twitter @sportsLC, and subscribe to the podcast on iTunes.  Episode 1 of #2marines is also available for download from Soundcloud.
Episode 01: This week #2marines talk about the NFL/MVP race, Ezekiel Elliott, commercials that run during sports, Premier League run down, Premier League 101, listener tweets, sports bucket lists, Red Stripe, pizza, diamonds, beer, Viagra and Rogue One. Semper Fi!
Lima Charlie provides global news, insight & analysis by military veterans and service members Worldwide.
For up-to-date news, please follow us on twitter at @LimaCharlieNews