Kendrick Lamar's new album, DAMN., steals the spotlight from Drake less than a month after his most enjoyable album in years. And he does this by engaging Rihanna in a way no other rapper has.
There's an apocryphal story that illustrates the inherent competitiveness in hip-hop. In the heyday of Roc-a-fella Records' dominance over the 1990's, anyone who wanted a recording contract had to battle Beanie Siegel when they showed up. If you couldn't outrap the Broad Street Bully, the Roc wanted no part of you.
Today, that competition has evolved into something less self-destructive, seeking portions of America's fractured attention span by simplifying the narratives into messages that are instinctively understood.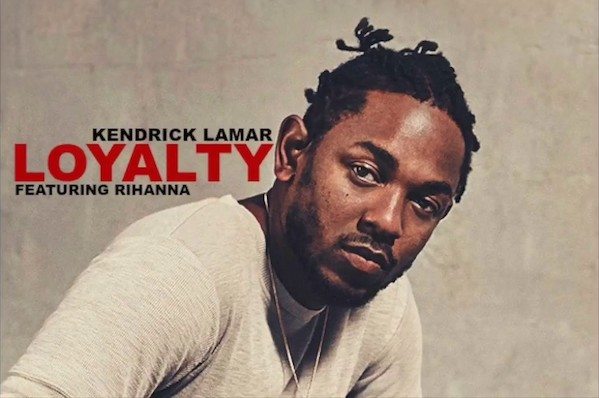 Kendrick Lamar and Drake represent two poles of what superstardom looks like – the old-school warrior-poet pitted against the millennial prince of emojis. Less than a month after Drake's warm, worldly, apolitical More Life dropped, Kendrick Lamar released DAMN., a collection of aggressively insightful songs with the best melding of groundbreaking lyricism and enjoyably crafted song structure since The Roots' Phrenology. Kendrick further flips the distinction between his erstwhile rival with a new tactic: the agency he shares on the standout song Loyalty with the fully operational battle station code named Bad Girl Ri-Ri.
Bottom line up front, this album is complex, enjoyable, and has the gravity of a collapsing star. At the risk of copyright infringement, I'd say it's the most fast and furious piece of art that will happen this year.
Loyalty shines because Kendrick truly shares the stage with his costar, rather than relegating her to sing-the-hook status. Rihanna is embedded into the fabric of the song, singing with Kendrick during the chorus, allowing him to finish her thoughts, and finally throwing him the alley-oop on the most poignantly spiritual line of the entire album:
R: "Tell me who you loyal to…is it anybody that you will lie for/Anybody you'll slide for/Anybody that you die for…"
K: "That's what God for"
The entire song is about searching for someone who will always be there through the high and lows of lust, of fame, of life … it's about trusting something higher than yourself.
Subsequent listens after hearing them share that couplet give new meanings to, "I'm hangin on the fence again", "Ain't no other love like the one I know," and "Fake chillin only for the power in the name." It's a marvelous focal shift on an album full of them (1:51 into D.N.A. features Mike Will-Made-It initiating Ragnarok before Thor gets a chance to), and the track works on this level because he has an Eve to share these thoughts with.
Women have a complicated history within hip-hop music, to say nothing of the overall tone of misogyny that permeates it. Being a woman in rap music has long been felt like what being black in America often feels like: you have to be twice as good to get half the credit, and there could be only one at a time.
Female R&B artists on rap songs sing hooks, primarily reinforcing the rapper's assertions of dominant masculinity with their angled, tempered femininity. The message in rap-sung collaborations is that I want my woman to relay the message I'm sending through my lens, not hers. A few female singers have escaped this paradigm consistently: Erykah Badu, Fugees-era Lauryn Hill, and Pinkprint-era Nikki Minaj. Other than that, female artists collaborating with rappers seem to have little agency in the songs they're "featured" in.
The relationship between Drake and Rihanna showcases this idea of sonic arm candy in an unfortunately effective way, via—among others—the songs Fireworks, Take Care, and Too Good.  Rihanna is the nominal subject of the third verse of Fireworks, where Drake raps, "What happened between us that night it always seems to trouble me/ Now all of a sudden these gossip rags wanna cover me/And you makin' it seem like it happened that way because of me." Side-eye in: 3, 2,1…BRUH?! Even Hov thought that one should have been avoided.
Take Care is a hefty helping of guava molasses with a terrific Jamie xx/Gil Scott Heron sample where Drake showcases perhaps his finest sing-rapping to talk about how he's dealing with, "A heart that he didn't break."
And who can forget Too Good, a caramel-coated melodic trip to Jamaica-by-way-of-Toronto where he laments how, "I got high as your expectations." All three of these are standout songs, but Rihanna is either an off-screen harpy or a literal side piece on these tracks; she is only perceived through Drake's unaccountable lens of what he wants his ideal woman to be to him, not what an ideal woman is. Kendrick needs no such pretense or posturing: his collaboration with her is pure unadulterated liberation from one of rap's worst tropes, and he features Rihanna as something few other artists have—an equal.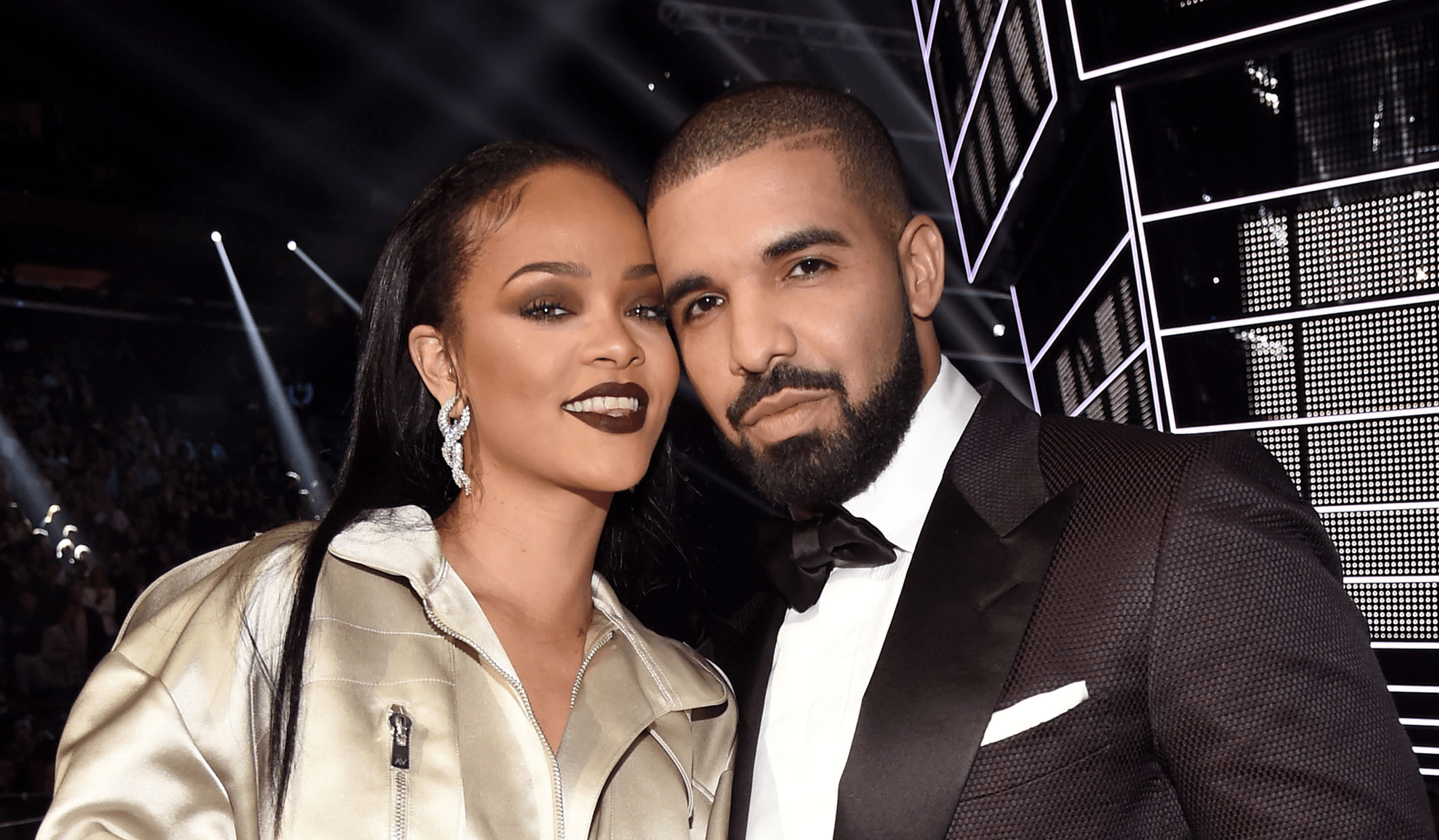 DAMN. is a piece of art that also manages to be a commercial success. Its messages of black empowerment, spiritual discovery, and karmic understanding are packed into songs without the weight of having to be about those topics. To Pimp A Butterfly will always be a masterpiece, but it's actually a lot like me; it's a tough hang. DAMN. succeeds in hiding the pill inside the peanut butter of dexterous, aggressive rapping and melodic song structures. Outside of Loyalty, songs like Duckworth detail the benefits of avoiding violence through a story about his manager not robbing his father. Feel analyzes the pressures of community and leadership through the lens of fame. Lust talks about the election by framing it among a series of actions people do that aren't productive.
DAMN. sees Kendrick lob political engagement with the accessibility of a protest button, while maintaining the effectiveness of a town hall cancer survivor's story.
Rihanna needs no help exercising her own agency. Her musical growth from glittery hit machine to personally invested artist mirrors Beyoncé's in both form and function. She is a music business maven, staying relevant while stepping outside of the shadow of her label. Remember, this is a woman who famously swerved on Drake's "ew, stop it" kiss while accepting a Video Vanguard award on live television. Loyalty is merely the first time she has collaborated with an artist who put her where her talent demands: right beside him, and maybe a little bit above.
Michael Gardner, Culture Correspondent, Lima Charlie News
Michael Gardner is a former officer in the US Coast Guard, serving seven years in a variety of anti and counter-terrorism capacities and deploying to support National Special Security Events including the 2011 H8 Summit and 2011 Republican National Convention. Michael graduated with a BS in Government from the US Coast Guard Academy, and is currently a medical sales professional based out of Hoover, AL, having worked with the public health departments of both Alabama and Florida on large-scale health events. An avid tabletop gamer and moviegoer, he also has the misfortune of being a lifelong San Diego (Los Angeles) Chargers fan.
Follow Michael on Twitter | @MGardnerLC 
Lima Charlie provides global news, insight & analysis by military veterans and service members Worldwide.
For up-to-date news, please follow us on twitter at @LimaCharlieNews