New Delhi, India [LC]
India's Supreme Court has blocked a Muslim "triple talaq" divorce law until the government issues new legislation. For hundreds of years the "triple talaq" law allowed Muslim men to divorce their wives simply by saying or writing the word "talaq" three times. The practice was permitted among India's 172 million Muslims, which follow the Hanafi Islamic school of law.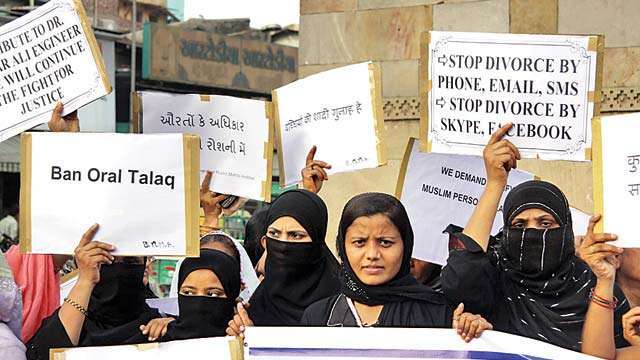 Three of five judges ruled that the law violated Articles 14 and 21 of the Indian Constitution. Article 14 establishes equality before the law. ("The State shall not deny to any person equality before the law or the equal protection of the laws within the territory of India."). Article 21 protects life and personal liberty. ("No person shall be deprived of his life or personal liberty except according to procedure established by law.).
"This is a sensitive case where sentiments are involved. We are directing the Union of India to consider appropriate legislation in this regard," said Justice JS Khehar, announcing the six-month suspension of the divorce law.
This ruling is the culmination of years of advocacy for the protection of Indian Muslim women.
People give triple talaq to satisfy their lust.

-Swami Prasad Maurya, Uttar Pradesh minister (April 29, 2017)
"It's a very happy day for us. It's a historic day," said Zakia Soman, the cofounder of the Indian Muslim Women's Movement. "We, the Muslim women, are entitled to justice from the courts as well as the legislature."
Advocates and Muslim women have said that the law can impoverish women when husbands divorce using the "triple talaq". Instances of the "triple taqal" being deployed digitally, such as via Facebook, email, Skype and Whatsapp, have received extensive media coverage.
India's Supreme Court rules 'triple talaq' unconstitutional. Why this is important for Muslim women: https://t.co/boQEudVyA2 via @AlJazeera

— UN Women (@UN_Women) August 22, 2017
The Bharatiya Muslim Mahila Aandolan, a rights group for Indian Muslim women, has asserted that women are "excluded educationally, economically and socially owing to government neglect and suffer from near absence of any legal framework in matters of family and marriage".
Muslims are the largest religious minority in India, and are governed by the Muslim Personal Law. The Shariat Application Act of 1937 gave primacy to the Quran, mandating aspects of social life for Muslims such as marriage, inheritance and family relations. The British, who ruled India at the time, were attempting to assure that communities were governed by cultural norms. The legislation is not codified, meaning that is interpreted by local clergy.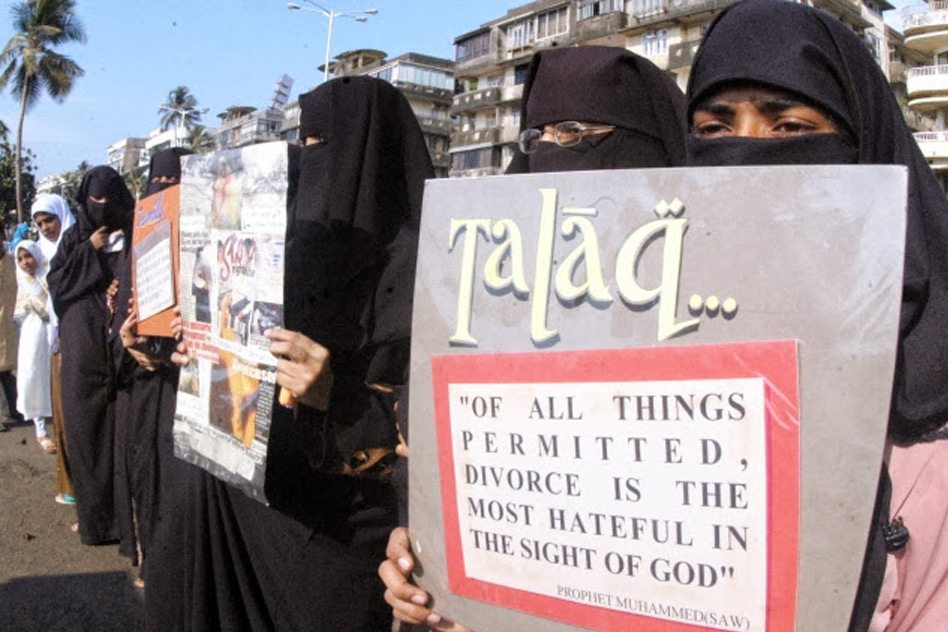 Opposing the practice, however, has also been deemed "low hanging fruit" sought for political or other gain. Al Jazeera reports that Flavia Agnes, a prominent women's rights lawyer said, "Talaq does not extinguish [a woman's] economic rights, [the ban] is not a magic wand that will solve all her problems. We have created an image that Muslim women have no rights because husbands can pronounce triple talaq." According to Agnes, the Muslim Women's Act of 1986 Act has a provision for "fair and reasonable settlement after divorce".
India's Prime Minister Narendra Modi has voiced his support for the court's decision.
Judgment of the Hon'ble SC on Triple Talaq is historic. It grants equality to Muslim women and is a powerful measure for women empowerment.

— Narendra Modi (@narendramodi) August 22, 2017
[Title Photo: Protestors against the "triple talaq" law (Times of India)].
LIMA CHARLIE NEWS
Lima Charlie provides global news, insight & analysis by military veterans and service members Worldwide.
For up-to-date news, please follow us on twitter at @LimaCharlieNews