A survey backed by the Wounded Warrior Project – one of the largest collections of data from this generation of wounded veterans – found that the Department of Veterans Affairs cannot on its own sufficiently treat Post 9/11 injured veterans and service members.
New data compiled in the Wounded Warrior Project (WWP) 2016 annual survey indicates that on its own, the Department of Veterans Affairs cannot sufficiently treat Post-9/11 injured service members. In one of the largest datasets collected on this generation of wounded service members, the survey suggests that now more than ever, veteran service organizations are needed to fill gaps in coverage for prior service members that struggle with physical and mental health concerns. The study could very well reopen questions surrounding the VA's ability to cover the needs of the 21.8 million veterans in the United States.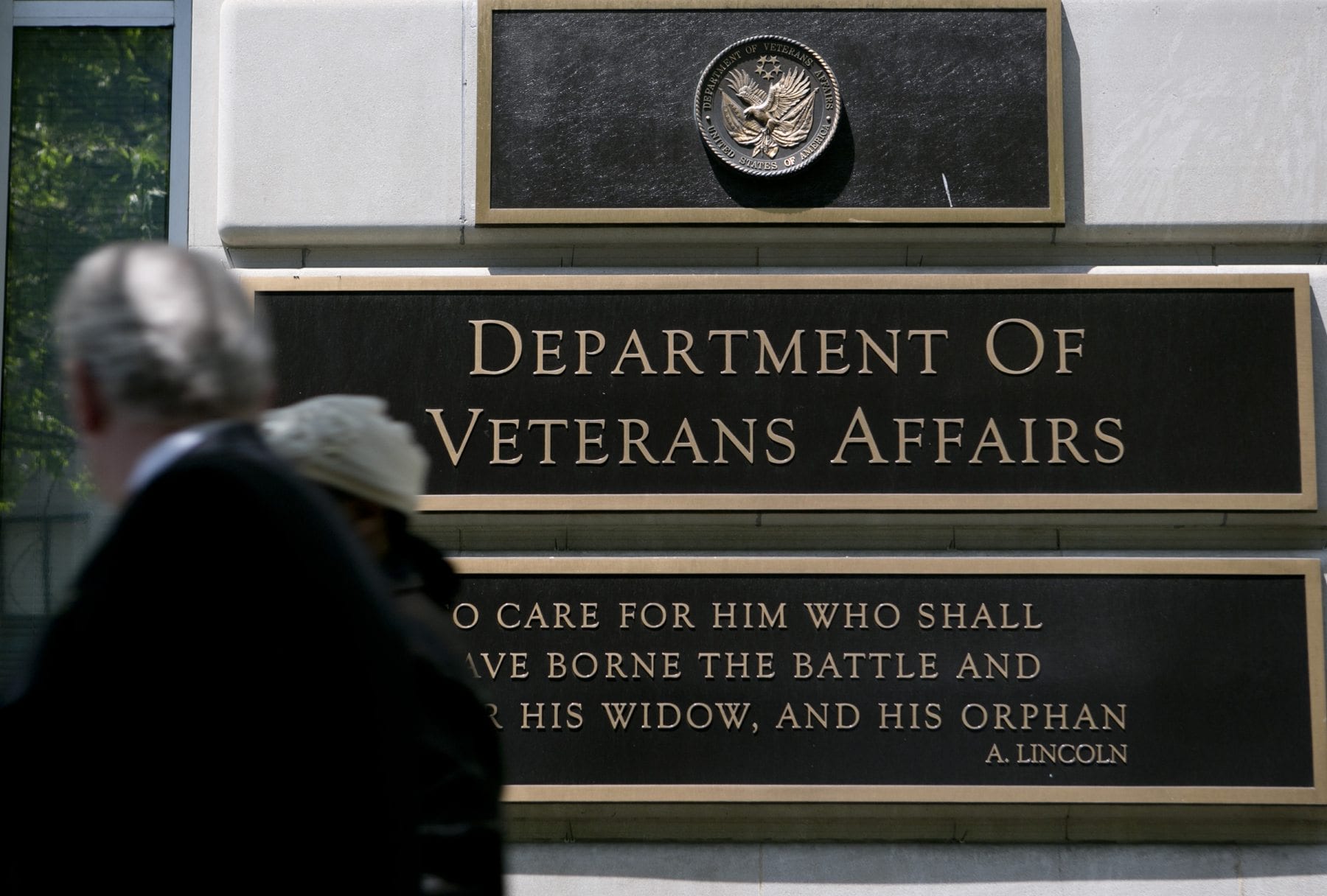 Every year, WWP surveys its members, all of whom identify as having sustained a physical or mental injury while serving, in order to pinpoint issues that are most pressing to Post-9/11 wounded service members. Of the nearly 32,000 service members surveyed, more than three out of four (76.7%) reported that they suffer with post-traumatic stress disorder, and over half (53.5%) battle drug or alcohol abuse, family stress, and emotional difficulties.
The vast majority of WWP alumni reported that service-related experiences adversely affect their lives, to the detriment of their mental health, family lives, and employment options. Of those surveyed, 85 percent reported a military experience that was so frightening, horrible or, upsetting that they have been unable to escape memories or effects of it in the past months. 56.8% claim that the primary reasons they are not in the labor force is because of health related problems.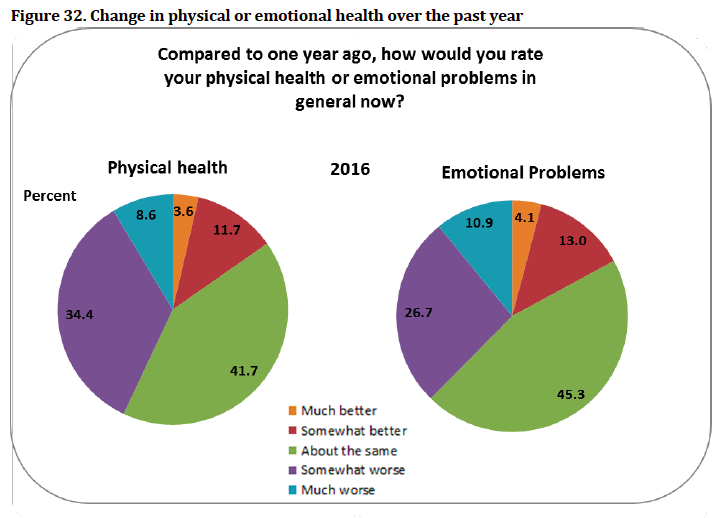 Considering that nearly 70% of these warriors are using the VA as their main resource for mental health needs, and 26% report difficulty in accessing mental health resources in their community, the survey suggests deep underlying issues. It also sheds new light on the growing number of veterans that find it difficult to get access to mental health care, feel that they have not received adequate care or reportedly put off getting treatment for reasons including schedule conflicts, stigma, and fear that treatment will reignite painful memories.
For bullets and bombs, we can just swipe the credit card — but when wounded warriors return home, suddenly Congress wants to pretend they're concerned about costs.

– Kristofer Goldsmith, Asst. Dir. of Policy and Government Relations, Vietnam Veterans of America
If VA treatment alone is insufficient in the treatment of our wounded service members, despite massive overhauls under Secretary Robert McDonald, the data may signify that either the VA is failing to provide adequate care, or the United States is sending too many people to war that it cannot care for.
"For war, we have something called the Overseas Contingency Operations Fund," explained Kristofer Goldsmith, Assistant Director of Policy and Government Relations for Vietnam Veterans of America. "For bullets and bombs, we can just swipe the credit card — but when wounded warriors return home, suddenly Congress wants to pretend they're concerned about costs."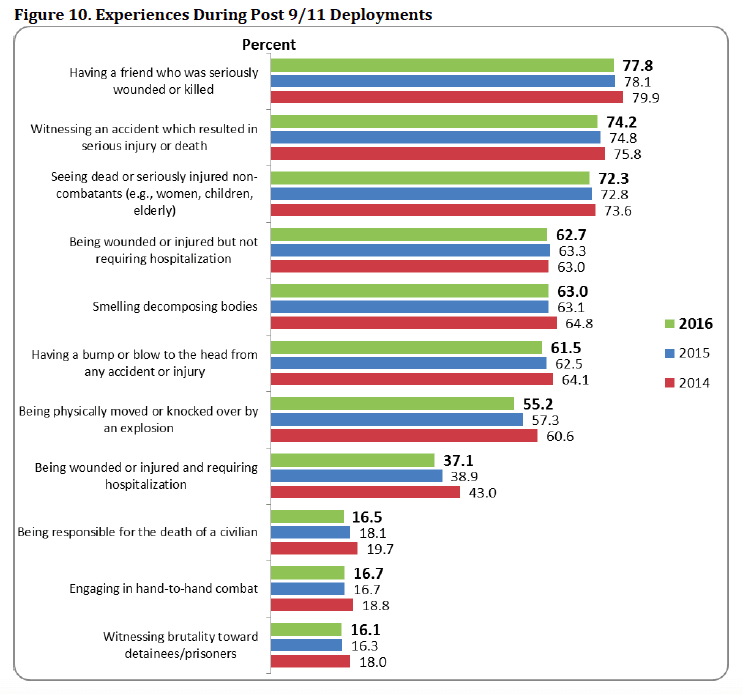 Goldsmith argues that when you send people to war, you also swipe a "credit card" by promising to treat service members upon their return from war. "Vietnam Veterans of America wants to see Congress create a matching account in which every time OCO is used, the VA should be given more money to treat ill or injured vets," Goldsmith added.
The WWP survey revealed that more than 4 in 10 service members (43.3%) either had difficulty getting health care for physical injuries or problems in the past 12 months, put off getting care, or they did not get the physical health care they needed. The most frequently cited reason was difficulty in scheduling appointments, which was cited by 40.3% of respondents. What's more, the massive percentage of alumni receiving VA benefits (84.8%) continues to rise. More than half of respondents (53.5%) had disability ratings of 80 percent or higher.
Shaun Rieley, a policy analyst for Concerned Veterans for America, said in an interview with Lima Charlie News, that the 2016 survey data "highlights the pressing imperative to restructure veteran health care in a way that is veteran-centered and which harnesses the power of the market and the community." Rieley added that policy proposals are available that would make strides toward that goal, and that CVA "calls on Congress and the new administration to step up and do the hard work of making the necessary changes."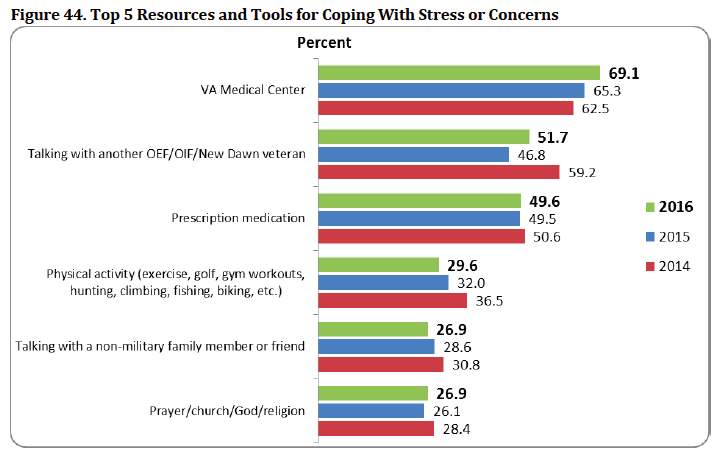 Although a large portion of the data within the annual survey paints a bleak picture of our nation's treatment of veterans, significant progress has been made in key areas: education and benefits. More than 3 in 10 service members (30.2%) have received a bachelor's degree or higher, and nearly 85 percent received VA disability benefits — up from 26.5% and 78.5% in 2015, respectively.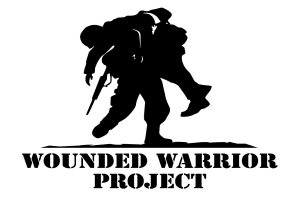 Mike Linnington, chief executive officer of WWP, said that the 2016 survey will help veteran service organizations determine the needs of post-9/11 wounded veterans. "It also helps inform where we can work with other veterans service organizations and the Department of Veterans Affairs (VA) to help provide services to warriors in the communities where they live," he added.
WWP, which has a history of being embattled in controversy within the veteran sphere, used the third-party surveyor Westat to conduct the 2016 survey.
Tahlia Y. Burton, Lima Charlie News
Tahlia Burton is a veteran of the United States Air Force, where she served six years as a Chinese, Pashto, and French cryptologic language analyst. She spent four years working real-time intelligence operations out of Fort Meade, Maryland, where she supported special operations units in five U.S. combatant commands. In 2014, she was named "Airman of the Year" at the squadron and group levels.
After being honorably discharged, Tahlia was accepted to Columbia University where she currently studies political science and human rights. She serves on the Columbia University Senate, and is the Advisor on Human Rights Coverage for The War Horse, a nonprofit digital magazine focused on Post-9/11 war and trauma. Tahlia is the recipient of the Air Force Achievement Medal for the discovery of an enemy threat that might have cost the lives of 75 U.S. Navy SEALs and other Special Forces personnel. She has received national attention for her journalism, which has been covered in the Associated Press "Big Story," Task & Purpose, The Washington Post, Fox News, and other numerous news outlets.
Follow Tahlia on Twitter @TahliaBurtonLC
Lima Charlie provides global news, insight & analysis by military veterans and service members Worldwide.
For up-to-date news, please follow us on twitter at @LimaCharlieNews