On Monday  Nov.  6, over 400 of the world's top private industry experts will gather at the Grand Hyatt Hotel in New York to discuss the changing threat landscapes and new challenges facing the world of cyber security.
CyberConnect 2017 is being spearheaded by private firm Centrify and will begin with a keynote speech by former four star general, NSA Director and Chief of US Cyber Command, General Keith B. Alexander.
Alexander spent eight years as the Director of the National Security from 2005 to 2014 making him the longest serving director in the agency's history. His time as director began by the appointment of then Secretary of Defense Donald Rumsfeld and would span two presidential administrations. Alexander held the position of Commander of the the United States Cyber Command from 2010, until his retirement in 2013.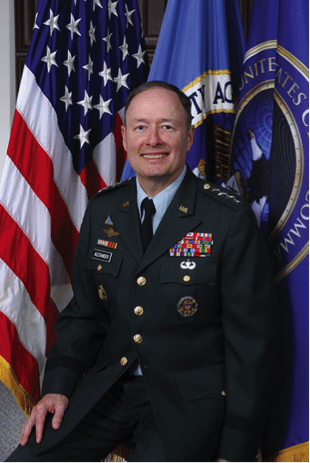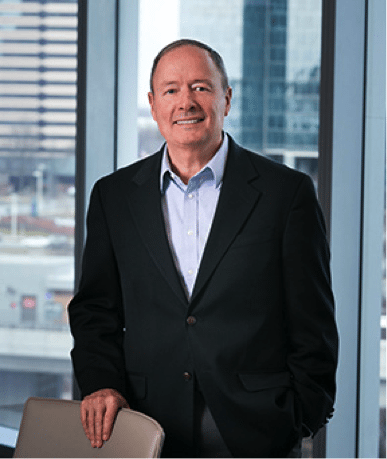 General Keith B. Alexander spent 12 years leading the National Security Agency during a period of immense technological change. Now a member of a leading private security firm, the former four star general offers a unique, multidimensional approach to security. Photos courtesy of IronNetCyber.com and NSA.gov
Alexander's speech, "Securing a Nation Amid Change: A Roadmap to Freedom," will focus on managing and assessing risk in a constantly evolving, interconnected world. Staggering increases in internet connected devices worldwide has placed a heightened stress on existing infrastructure. With a foot in both the private and public sector, the former four star general is expected to stress the need for private center to play a more active role in managing existing infrastructure and protecting intellectual property.
Upon leaving the military, Alexander formed the private cyber defense firm IronNet Security where he is the current CEO.
Though officially retired from military service, Alexander's expertise with battlefield visualization has continued to play a crucial role in shaping the future of cyber defense methods. In addition to CyberConnect 2017, Alexander has led keynote speeches at a variety of other influential private security conferences. In 2013, Alexander was the keynote speaker at the Black Hat Briefings held in Las Vegas, Nevada, where he discussed the difficulties in finding a balance between security and civil liberties.
Alexander will be followed by a variety of industry insiders from organizations like Cisco, Blue Shield Blue Cross, and Verizon— among others.
Chris Novak, the Director of Verizon's Investigative Response Unit,  will speak at the event and discuss the current profile of bad actors and the methods they use. Novak's Verizon team releases a yearly, comprehensive and well respected investigation into the year's cyber incidents and attacks called the Data Breach Investigation Report.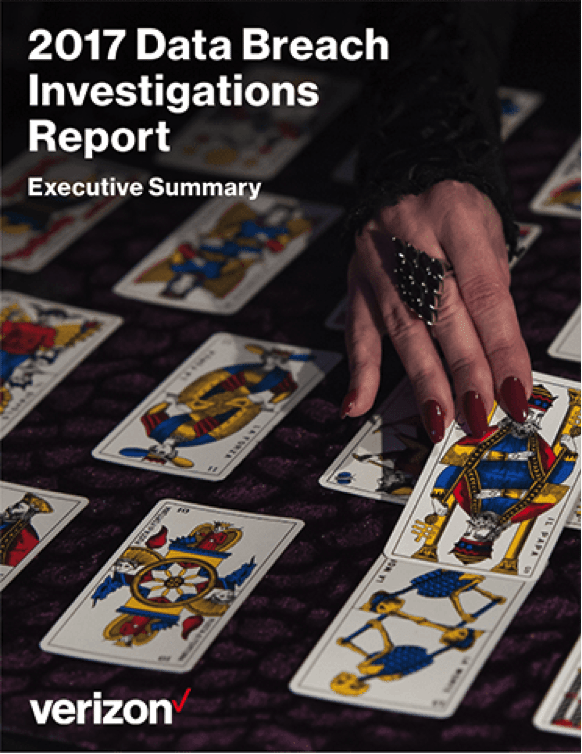 These threat assessments bring crucial information that affects consumers at all levels. In their 2017 report, the assessment found that 81%of hacking related breaches leveraged either stolen or weak passwords as a means of infiltration. This year's assessment also notes that small businesses of under 1,000 employees face a much higher risk of outside attack.
CyberConnect 2017 will also cover the rise of artificial intelligence and machine learning systems used in cyber security. While major technology companies like Amazon and Apple are utilizing rudimentary artificial intelligence systems to assist in people's daily experiences, cyber security experts see the technology as a crucial tool in defending large systems.
Jim Routh, the Chief Security Officer for the health insurance company, Aetna has seen the benefits of artificial intelligence firsthand. Routh's company used machine learning technologies to monitor device behaviors as a method of authentication. By comparing a variety of behaviors, at CyberConnect, Routh will speak in depth on the bridge between artificial intelligence and security measures on a broader scale.
What's it like to be part of our team? For Lee Godby, it's a chance to apply his skills in new arenas. https://t.co/YogxKjfDNz #MyCentrify pic.twitter.com/1oDDDxBCC8

— Centrify (@Centrify) November 2, 2017
These are just a few of the crucial topics to be discussed the two day conference.
Lima Charlie New will be proving full in depth coverage and analysis of this year's CyberConnect 2017.
*** CYBERCONNECT 2017 is SOLD OUT! ***

You can still be part of the action, join us via Live Stream.Register now and watch keynotes, main stage panels, and interviews with presenters and attendees from the comfort of home (or the office). 

Join the conversation on Twitter using 
#CyberConnect
 and connect with community members at the conference and those watching remotely.
LIMA CHARLIE TECH, with Tony Sklar and Mack DeGeurin
For up-to-date tech news, please follow us on twitter at @LimaCharlieTech
Lima Charlie provides global news, insight & analysis by military veterans and service members Worldwide.For up-to-date news, please follow us on twitter at @LimaCharlieNews
In case you missed it: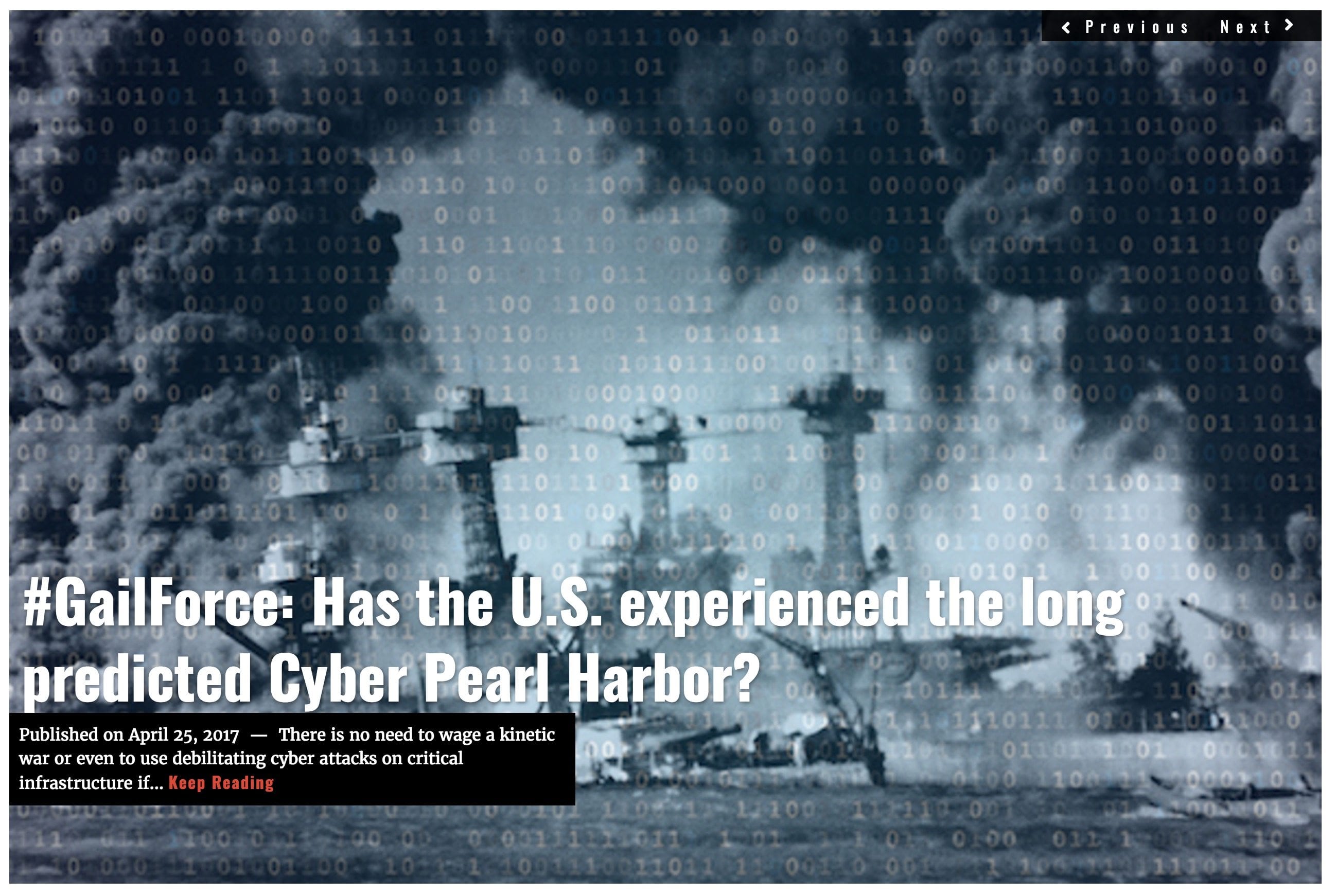 Save
Save
Save
Save
Save
Save
Save
Save
Save