Greek Parliament Approves Construction of Mosque in Athens
Athens, Greece – The Ottoman Empire left Greece along with its rule as a result of the Greek War of Independence (1821-1829) and the London Protocol creating a separate Greek state in 1829. Since then, Muslims in the country have been without a working mosque. None of the five mosques built under the 17th-century Ottoman era have been open as religious sites since the Ottomans left.
The premier historical mosque in Athens today is the Fethiye Mosque. It is a grand display of repurposed architecture and a wonderful historical object. It has seen better days. The Fethiye Mosque has been used as a military barracks, then a storage site, for many years. It is in structurally critical condition, and can only be described to be in a severe derelict state at this point. It is simply not usable as a house of worship.
Athens is today the last European Union capital without a mosque. Home to some 300,000 Muslims, many from the Balkans, a significant portion of the country's one million Muslims live in Athens. Many have had to worship at provisional sites, at best in the homes or courtyards of imams. More often, devout worshipers must seek the peace of rental apartment complex basements.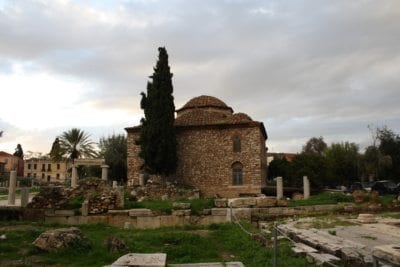 But after almost two centuries without a mosque, on AUG4, the Greek Parliament approved a proposal by 206-24 votes to build a state-funded mosque near the center of Athens. Construction will cost around $1 million (950,000-euro).
The proposal created a fierce public debate, and intense scrutiny. Not least because it is seen as a mark by some of how the coalition government is managing the Syrian refugee crisis. The country's powerful Orthodox Church was quite vocal in its opposition. And while the governing left-wing Syriza party backed the project, it was opposed by its nationalist coalition partner, the Independent Greeks. The Golden Dawn Party, an extreme right party, has said that it will continue to oppose the mosque and back protests aimed at blocking its construction.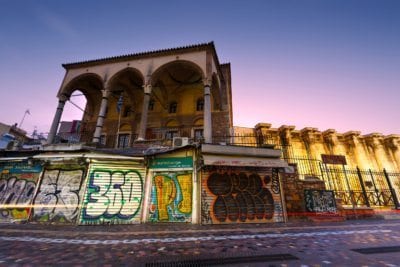 The number of Muslims in Greece has increased dramatically as the refugee crisis set in, as the country is on Europe's busiest transit route for people fleeing to the continent.
The approved proposal specifies that the proposed site of the new mosque is in an industrial area in the outskirts of the city center, near a United Nations operated refugee camp.
Lima Charlie News will continue to follow the story.
JOHN SJOHOLM for LIMA CHARLIE NEWS, MENA DESK
0116 ZULU+2 AUG5-2016
John Sjoholm is a seasoned Middle East specialist with a past in the Swedish Army's Special Forces branch, and in the Private Military Contracting industry. He lived and operated extensively in the Middle East between 2005-2012 as part of regional stabilizing projects, and currently resides in Jordan.
Follow John on Twitter: @JohnSjoholmLC
Lima Charlie provides global news, insight & analysis by military veterans and service members Worldwide.
For up-to-date news from the Middle East, please follow us on twitter at @LimaCharlieNews and @JohnSjoholmLC
[Main image: Brett Cole]