Montenegro has joined the North Atlantic Treaty Organization (NATO) as its 29th member as of June 5, 2017. United States Undersecretary for Political Affairs Thomas A. Shannon hosted a Washington D.C. ceremony celebrating, and announcing, the agreement. In attendance was NATO Secretary General Jens Stoltenberg, Prime Minister Duško Marković and the Minister of Foreign Affairs and European Integration of Montenegro Srdan Darmanovic.
"Today, Montenegro joins NATO with a seat at the table as an equal, with an equal voice in shaping our Alliance, and its independence guaranteed," Mr. Stoltenberg stated. "Today Montenegro has determined its own destiny. To join NATO. And to follow the path of freedom and of peace."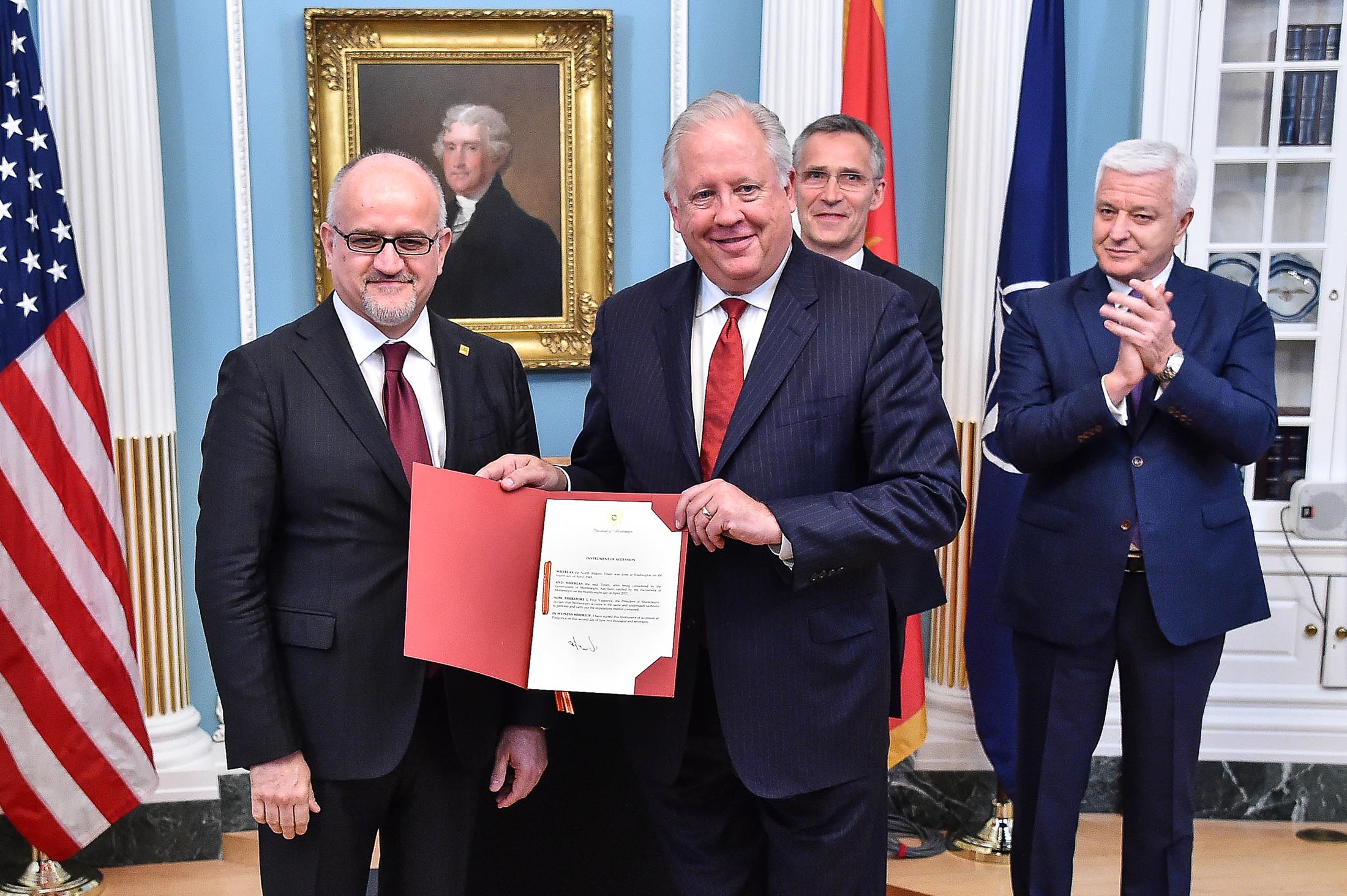 After the ceremony, Marković met with U.S. Vice President Mike Pence, having met President Donald Trump in May at the NATO summit where Trump publicly pushed aside Marković at a photo op. Marković reportedly affirmed to Pence that Montenegro would meet the NATO target of spending 2 percent of its GDP on defense by 2024.
To welcome Montenegro, a flag-raising ceremony will take place at NATO Headquarters on June 7, 2017.
.@NATO's Secretary General @jensstoltenberg welcomes #Montenegro to the #NATO Alliance. pic.twitter.com/uNihp2C7Sa

— Department of State (@StateDept) June 5, 2017
The inclusion of Montenegro in NATO was made possible after the combined Allied Foreign Ministers signed Montenegro's Accession Protocol in May 2016, after which all 28 national parliaments voted to ratify Montenegro's membership. The formal decision to invite Montenegro was made in December 2015, during a meeting of the North Atlantic Council at the level of Foreign Ministers.
In March 2017, the U.S. Senate had voted to ratify the treaty that would allow Montenegro to join NATO. The vote was nearly unanimous but still faced fierce opposition from Sen. Rand Paul (R-KY), who objected to the idea that American soldiers may need to fight a war in Montenegro in defense of a NATO ally. This prompted Senate Armed Services chairman John McCain to accuse Paul of "working for [Russian President] Vladimir Putin."
The inclusion of Montenegro marks the first addition to the NATO alliance since April 1, 2009, which was when Albania and Croatia joined.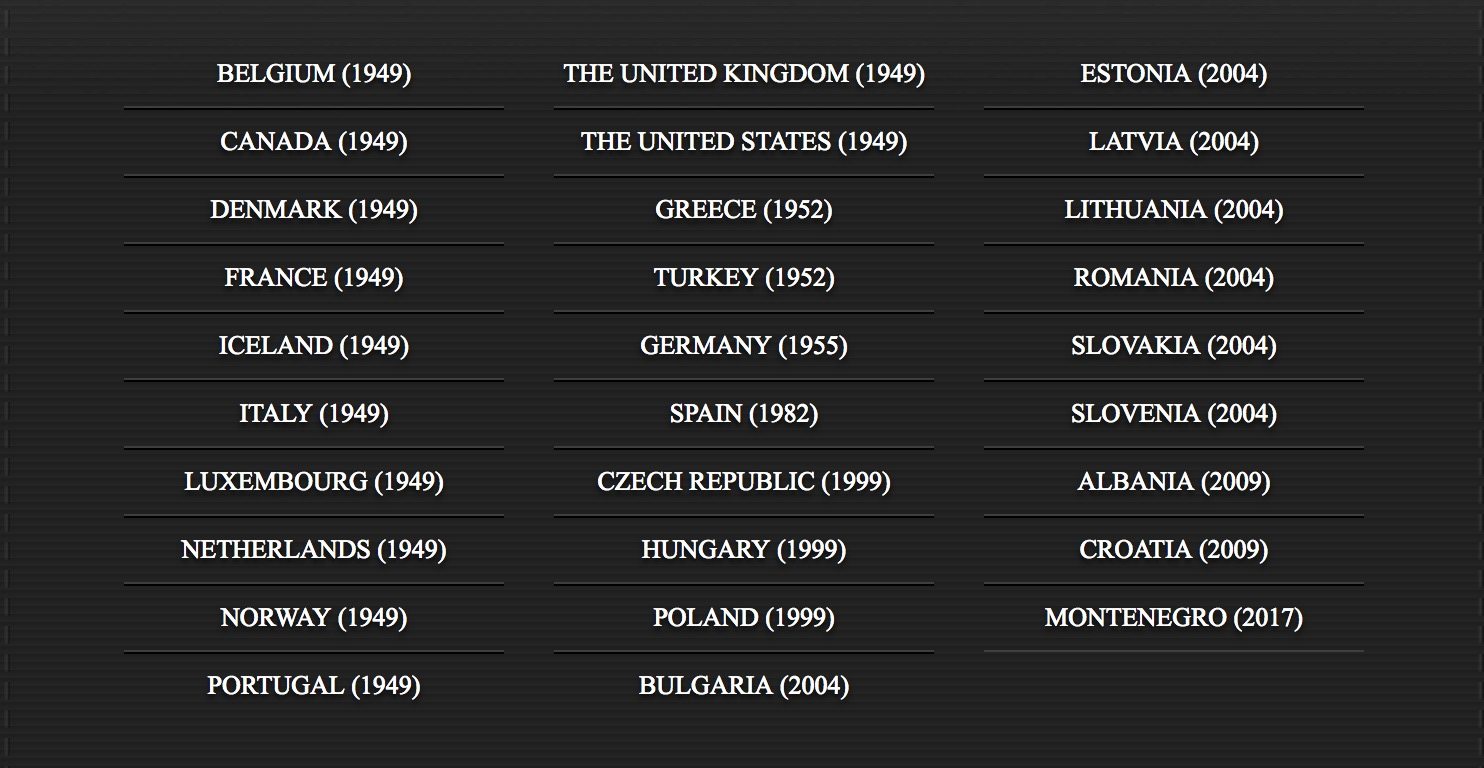 From Russia Without Love
The admission of Montenegro to NATO has added to increased tensions between Russia and the ex-Yugoslav republic that once had close ties to the Kremlin. After the breakup of Yugoslavia in 1992, Montenegro had formed, with Serbia, the Federal Republic of Yugoslavia (later renamed Serbia and Montenegro). In 1999, Montenegro was heavily bombed for three months by NATO airstrikes triggered by Serbia's crackdown against Kosovo Albanians seeking independence. Montenegro became a refuge for Serbia's pro-Western opposition leaders and dissidents who were persecuted by Serbian leader, Slobodan Milosevic. Montenegro would later declare its independence by referendum in June 2006.
By 2007, the United States had entered into an armed forces cooperation agreement with Montenegro.
Montenegro remained a popular vacation spot for Russians, as well as Russian investments. After NATO's initial 2015 announcement, Russia countered by saying it would freeze all projects with Montenegro, and Russian Foreign Minister Sergei Lavrov said that any expansion of NATO was "a mistake, even a provocation."
In February of this year, Montenegro's chief special prosecutor, Milivoje Katnic, announced the belief that Russia's Federal Security Service had been involved in an October 2016 plot to kill then prime minister Milo Djukanovic and overthrow the government. Katnic said the plot was to stop Montenegro from joining NATO. Montenegro has also accused Russia of meddling in its election, which Moscow has denied.
In April, Russian Foreign Ministry Spokesperson Maria Zakharova remarked that "a dramatic decline in bilateral relations provoked by Podgorica, the upcoming accession of Montenegro to NATO and the Montenegrin authorities' decision to join all the EU sanctions against Russia provide the backdrop for an upsurge in anti-Russia hysteria." Zakhariva added, "we cannot rule out the possibility of provocations, arrests of Russians on questionable charges and their extradition to other countries, primarily the United States."
Reuters reported that last week Montenegro's foreign ministry raised protest over the brief detention at a Moscow airport of a deputy from the ruling Democratic Party of Socialists, and that Prime Minister Marković claimed the Kremlin had a secret list of Montenegrin officials banned from entering Russia.
This Monday, the Russian Ministry of Foreign Affairs issued the following statement:
"On June 5, the procedure of Montenegro's accession to NATO will be officially completed in Washington, DC. We took notice of the latest volley of disinformation and propaganda clichés that Podgorica directed at Russia on the eve of this event. The continued anti-Russian hysteria in Podgorica is only met with regret in Russia. Given the hostile line taken by Montenegro's authorities, Russia reserves the right to take response measures on the basis of reciprocity. As in physics, in politics for every action, there is an equal and opposite reaction. Montenegro is fully responsible for the current situation. In response to Montenegro's unprovoked eagerness to join the EU's anti-Russian sanctions in March 2014 the Russian Federation took symmetrical steps in August 2015."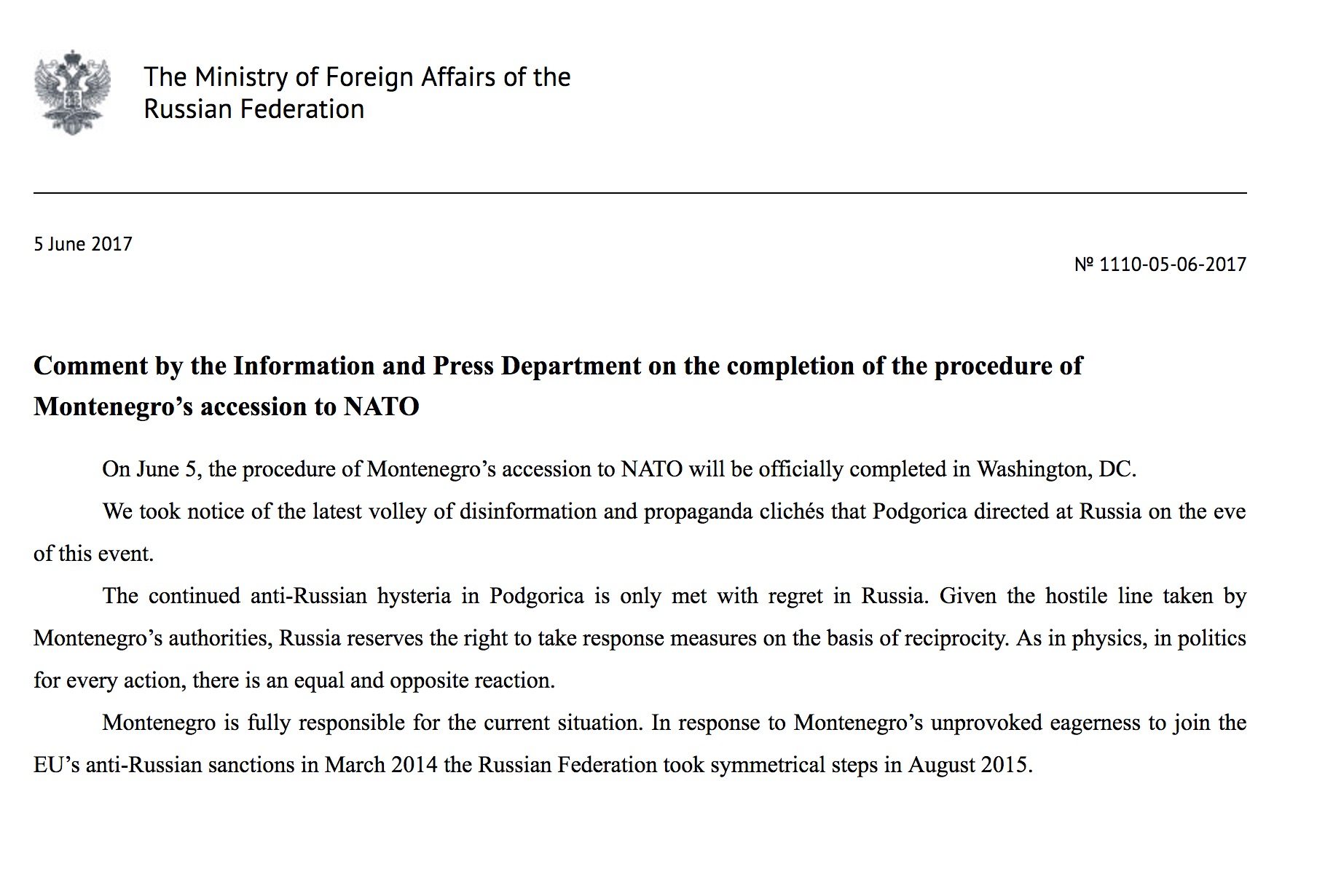 Renewed stories have also surfaced that Montenegro's decision to join NATO has made it the target of cyber attacks. Cybersecurity firm FireEye, has attributed attacks to Russian cyber espionage group APT28 (Advanced Persistent Threat 28), aka Fancy Bear, the same group blamed for attacking the Democratic National Committee last year. In February of this year, Montenegro was on high alert after a series of large scale cyber attacks on the websites of state institutions and pro-government media. Reportedly, official websites and network infrastructure had first come under attack on the day of Montenegro's parliamentary elections, October 16, 2016. This prompted Montenegro to seek British technical assistance, along with UK and US intelligence agencies.
The already tense situation has been exacerbated by false or inaccurate news reporting, at times misquoting Russian statements. Earlier this month Russian President Vladimir Putin was stated as having vowed to "eliminate the NATO threat" if Sweden joined NATO. This was reported widely, including via a Newsweek article last week headlined, "Putin Vows Military Response to 'Eliminate NATO Threat' if Sweden Joins U.S.-Led Alliance."
What Putin actually said was, "If Sweden joins NATO this will affect our relations in a negative way because we will consider that the infrastructure of the military bloc now approaches us from the Swedish side," Putin told state news agency Itar-Tass. Putin also stated that if NATO positions missile systems in Sweden, then Russia would have to do the same within their own territory. "We will interpret that as an additional threat for Russia and we will think about how to eliminate this threat," Putin said in regards to NATO missile defense systems being installed in Sweden. An examination of the interview where Putin allegedly made these statements show him expressing concern, but making no overly aggressive statements.
Montenegro's Military
A nation of less than 700,000 people, Montenegro has a military force of only 2,000 active duty members, yet controls the only ports on the Adriatic Sea otherwise beyond NATO control. Its 293-kilometer coastline is home to the Bar and Kotor naval bases, once key to the Yugoslav armed forces. Montenegro remains an important strategic point of the region. Several years ago Russia is said to have requested use of Bar as a naval logistics base for ships heading toward Syria, yet was denied, reportedly due to pressure from NATO.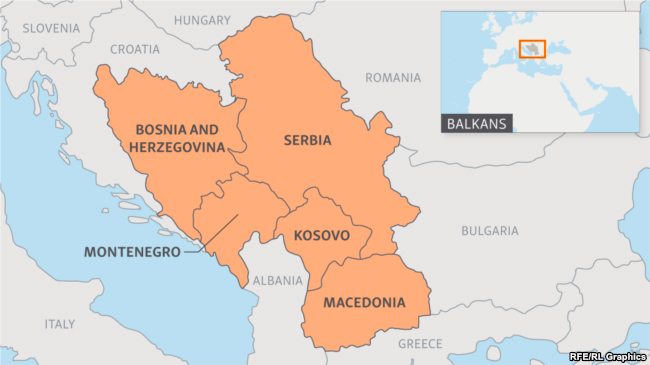 With an annual budget of about US $70 million, concerns remain that the Montenegrin Armed Forces suffer from a lack of modern equipment and weapons, having inherited the bulk of its equipment from the former Yugoslavia, much of which is outdated and does not meet NATO requirements.
Nevertheless, Montenegro has provided 45 troops and medical personnel to the ISAF mission in Afghanistan in support of Resolute Support, and has also participated in UN peacekeeping missions in Liberia, Cyprus, and as military observers in Somalia.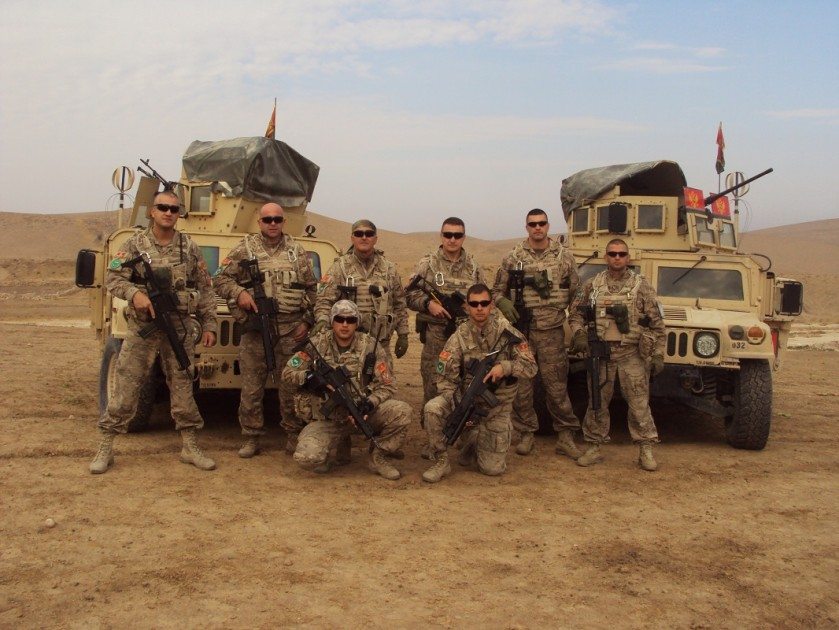 In March, Czech General Petr Pavel, Chairman of the NATO Military Committee, noted the progress Montenegro has made in its defense and security sector reforms.
Impressed with Montenegrin Armed Forces transformations. #NATO will cooperate with #Montenegro on road to membership pic.twitter.com/zbzdDsqVaM

— Chairman of the NATO Military Committee (@CMC_NATO) March 4, 2016
And of course there is this very impressive Montenegrin military promotional video:
LIMA CHARLIE NEWS, with John Sjoholm and Anthony A. LoPresti
Lima Charlie provides global news, insight & analysis by military veterans and service members Worldwide.
For up-to-date news, please follow us on twitter at @LimaCharlieNews
In case you missed it: