Today, American President Donald Trump met with Russian President Vladimir Putin for over two hours at the G20 summit in Hamburg, Germany. This was their first official meeting, and they discussed issues critical to the countries' relations.
The only people who were in the room were the two presidents, U.S. Secretary of State Rex Tillerson, Russian Foreign Minister Sergei Lavrov and two interpreters. Afterwards, Tillerson and Lavrov spoke with members of the press and described the meeting. [Full transcript].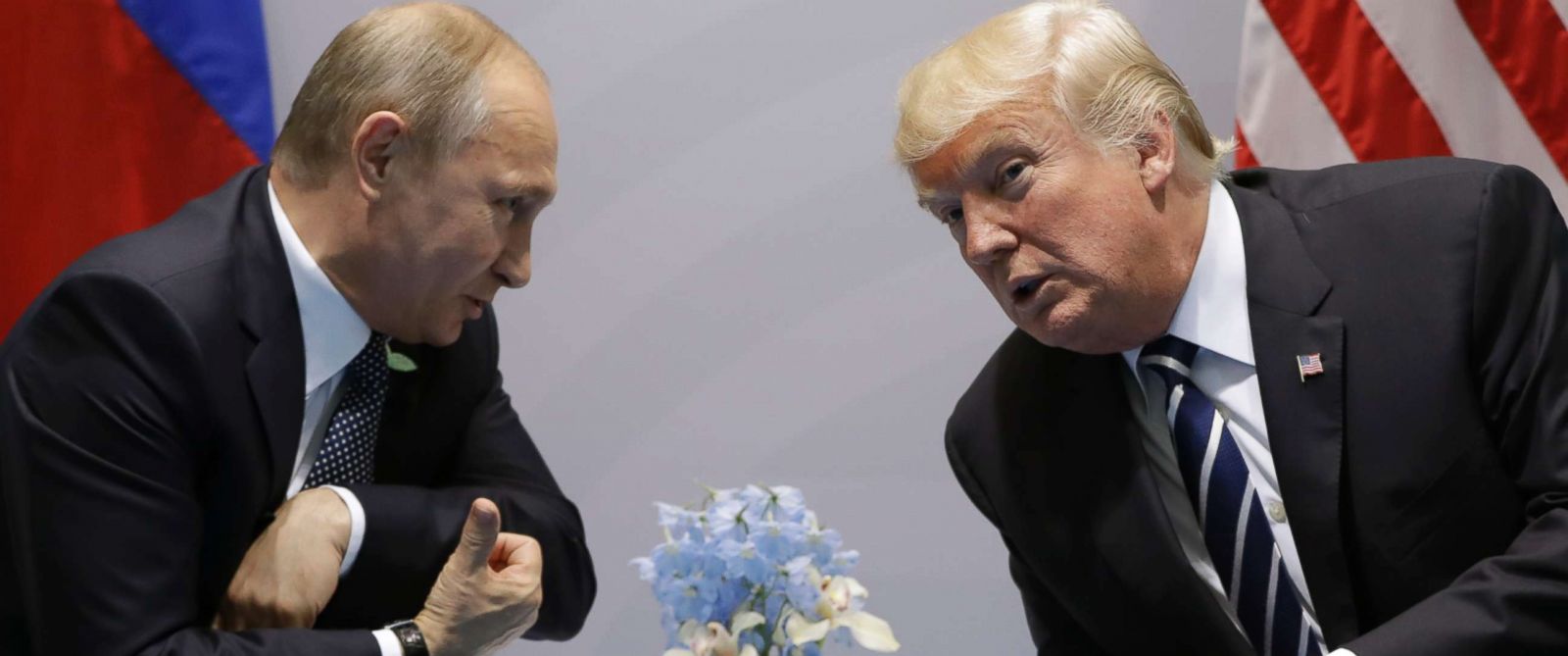 Russian Interference in the 2016 Election
Tillerson said Trump opened the meeting by mentioning the issue of Russian interference in the 2016 election, and Putin denied Russia's role in the interference. Lavrov said that the U.S. leader accepted the denial, but here the two accounts diverged. According to Tillerson, Trump "pressed" Putin on the issue several times during the meeting, and "They had a very robust and lengthy exchange on the subject."
Tillerson added, "The two leaders agreed, though, that this is a substantial hindrance in the ability of us to move the Russian-U.S. relationship forward, and agreed to exchange further work regarding commitments of non-interference in the affairs of the United States and our democratic process as well as those of other countries. So more work to be done on that regard."
Sec. Tillerson: @POTUS and Russian President Putin's meeting was constructive. This is an important relationship. https://t.co/bfs8p22h9w

— Department of State (@StateDept) July 7, 2017
When asked about whether Trump spelled out any specific consequences that Russia may face for interference in the U.S. election, Tillerson responded:
"With regard to the interference in the election, I think the President took note of actions that have been discussed by the Congress. Most recently, additional sanctions that have been voted out of the Senate to make it clear as to the seriousness of the issue. But I think what the two Presidents, I think rightly, focused on is how do we move forward; how do we move forward from here. Because it's not clear to me that we will ever come to some agreed-upon resolution of that question between the two nations.
So the question is, what do we do now? And I think the relationship — and the President made this clear, as well — is too important, and it's too important to not find a way to move forward — not dismissing the issue in any way, and I don't want to leave you with that impression. And that is why we've agreed to continue engagement and discussion around how do we secure a commitment that the Russian government has no intention of and will not interfere in our affairs in the future, nor the affairs of others, and how do we create a framework in which we have some capability to judge what is happening in the cyber world and who to hold accountable. And this is obviously an issue that's broader than just U.S.-Russia, but certainly we see the manifestation of that threat in the events of last year.
And so I think, again, the Presidents rightly focused on how do we move forward from what may be simply an intractable disagreement at this point."
Neither of the presidents have spoken with the press about the meeting, but yesterday Trump commented on the issue of Russian electoral interference at a speech in Poland. Trump said, "nobody really knows for sure" if Russia interfered. [Full transcript, courtesy of CNN].
Trump had more pointed criticism of other aspects of Russian geopolitics. In that same speech on Thursday, President Trump also stated, "We urge Russia to cease its destabilizing activities in Ukraine and elsewhere, and its support for hostile regimes including Syria and Iran."
A Syria without Assad
Both Tillerson and Lavrov commented on the two leaders' desire to collaborate on the de-escalation of the conflict in Syria.
When asked about enforcement of the ceasefire, Tillerson responded that more meetings were to occur to determine the specific roles of security forces on the ground, and the details of the agreement between Jordan, the U.S., and Russia. Tillerson assured that talks were active, ongoing and should be concluded within the week.
As to the future leadership of Syria, Tillerson responded:
"[O]ur position continues to be that we see no long-term role for the Assad family or the Assad regime. And we have made this clear to everyone — we've certainly made it clear in our discussions with Russia — that we do not think Syria can achieve international recognition in the future. Even if they work through a successful political process, the international community simply is not going to accept a Syria led by the Assad regime.
And so if Syria is to be accepted and have a secure — both a secure and economic future, it really requires that they find new leadership. We think it will be difficult for them to attract both the humanitarian aid, as well as the reconstruction assistance that's going to be required, because there just will be such a low level of confidence in the Assad government. So that continues to be the view.
And as we've said, how Assad leaves is yet to be determined, but our view is that somewhere in that political process there will be a transition away from the Assad family."
Great first day with world leaders at the #G20Summit here in Hamburg, Germany. Looking forward to day two! #USA pic.twitter.com/bLKgZKQemw

— Donald J. Trump (@realDonaldTrump) July 7, 2017
North Korea and a 'peaceful pressure campaign'
Tillerson acknowledged that Presidents Trump and Putin discussed the crisis in North Korea and that discussions would continue. Tillerson stated, "Russia does have economic activity with North Korea, but I would also hasten to add Russia's official policy is the same as ours — a denuclearized Korean Peninsula."
As to China's role in dealing with North Korea, Tillerson added:
"I think with respect to China, what our experience with China has been — and I've said this to others — it's been a bit uneven. China has taken significant action, and then I think for a lot of different reasons, they paused and didn't take additional action. They then have taken some steps, and then they paused. And I think in our own view there are a lot of, perhaps, explanations for why those pauses occur. But we've remained very closely engaged with China, both through our dialogues that have occurred face-to-face, but also on the telephone. We speak very frequently with them about the situation in North Korea."
Tillerson described an approach he called "the peaceful pressure campaign," which requires "calculated increases in pressure" and "allow the regime to respond to that pressure." Tillerson added, "if this fails, we don't have very many good options left."
#Hamburg: Meeting with US President Donald Trump on the sidelines of the #G20 Summit https://t.co/bvCFyCEfWR pic.twitter.com/FIpaVQgpVY

— President of Russia (@KremlinRussia_E) July 7, 2017
Russia follow up
Secretary of State Tillerson confirmed there is currently no agreed upon follow up meeting between the presidents, but that subsequent meetings have been agreed to between various "working-level groups at the State Department." According to Tillerson, the parties also agreed to set up a working-level group to begin to explore "the cyber issue and this issue of non-interference." Leading these groups would be the U.S. State Department and the National Security Advisor's office.
Tillerson added that the two leaders "connected very quickly," and that there was "a very clear positive chemistry between the two." Tillerson affirmed that the tone of the meeting was, "How do we start making this work? How do we live with one another? How do we work with one another? We simply have to find a way to go forward."
Russian Sanctions?
On Thursday, President Putin penned an article in a German newspaper Handelsblatt which laid out some of his critiques of U.S. policy. Citing protectionist and "politically motivated restrictions on trade," Putin geared up for the discussion of a major issue between the countries: sanctions. According to Putin:
"We are facing several major challenges. The old economic models have all but exhausted their possibilities. Protectionism is becoming the norm, while unilateral, politically motivated restrictions on trade and investment, as well as technology transfer, are nothing but masked protectionism. We believe that these sanctions are not only doomed to fail, but also run counter to the G20 principles of cooperation in the interests of all countries."
The United States implemented sanctions on Russia following the annexation of Crimea in 2014. However, the United States has limited leverage when it comes to trade.

Because Europe is the principal destination for Russian exports, sanctions from the United States lack the potential for leverage that the European Union could exert. However, because Russia is an oil exporter, decision makers in Brussels and Berlin have proven hesitant to take a hard line on trade with Russia.
For an in-depth look at Russia's relations with Europe, and the power of Russian oil, go to Lima Charlie's recent article "Sanctioning Russia – With German and French Allies Who Needs Enemies":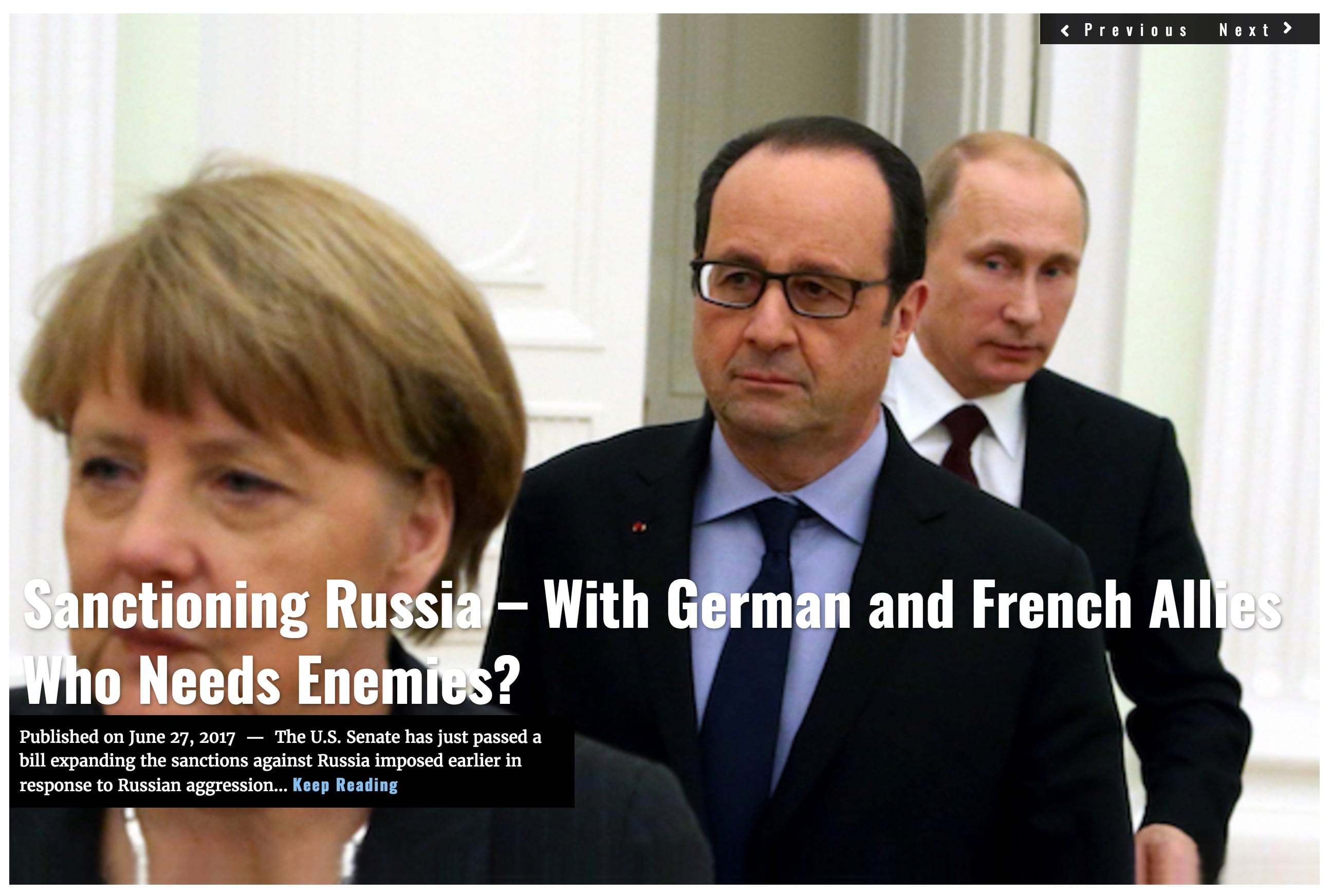 For all the strength that oil grants, Russia is still facing a fairly unstable internal situation. Since the fall of the Berlin Wall, the Russian economy has faced serious challenges, from stagnant population growth to the conspicuous wealth of the Oligarchs. This economic pressure is changing the political landscape in Russia, where a nascent youth protest movement is growing in the country and challenging the primacy of Putin.
On the day before Putin and Trump were scheduled to meet, the Russian government raided the offices of Alexey Navalny, a critic of the Kremlin, who has organized two major youth protests. The police confiscated pamphlets which addressed the upcoming March 2018 elections, in which Putin will face a vote for the first time in 6 years. Navalny was released from prison on Friday, after serving a 25 day sentence for violating laws on public assembly.
30 суток. Мало того, что они всю страну разворовали, так я ещё из-за них концерт Depeche Mode в Москве пропущу.

— Alexey Navalny (@navalny) June 12, 2017
Since the annexation of Crimea, May Day rallies have brought tens of thousands into the streets with red flags and images of communist leaders thought to be buried in the past. This would trouble any leader, even one with a history of being as heavy-handed as Putin.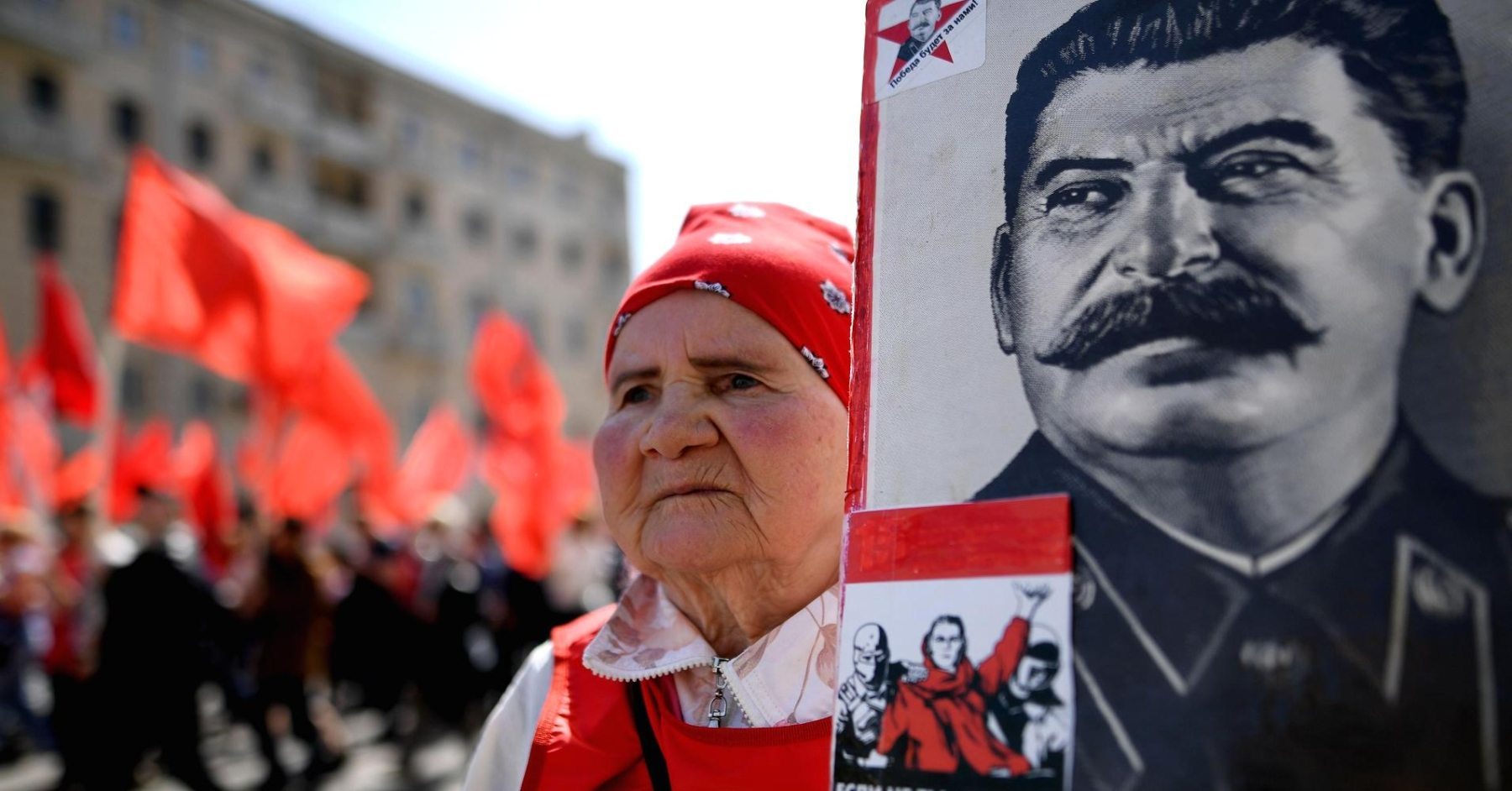 To read about the shifting political landscape in Russia, go to Lima Charlie's recent article "Putin's struggle amid a Russia in the throes of change":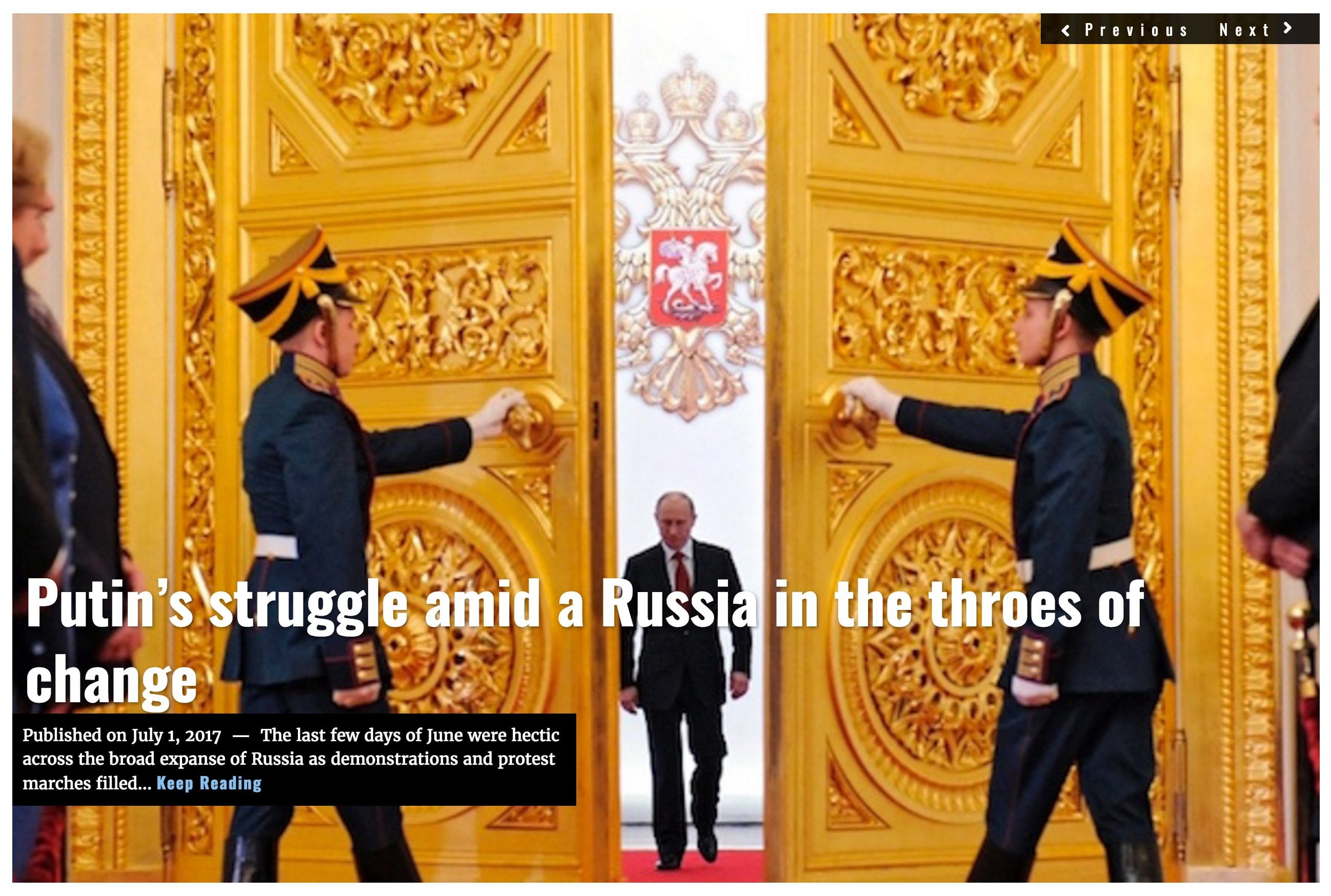 Finally, with the press focused on the confrontations in Europe and Syria, another field for the ambitions of the two powers is conspicuous for its absence in discussions and coverage: the Arctic Circle. Oil fields and sea lanes opening in the melting ice are tempting prizes, and the Kremlin is adapting its military to project power into the cold.
Read more about it in Lima Charlie's article "Russia's New Arctic Military Bases":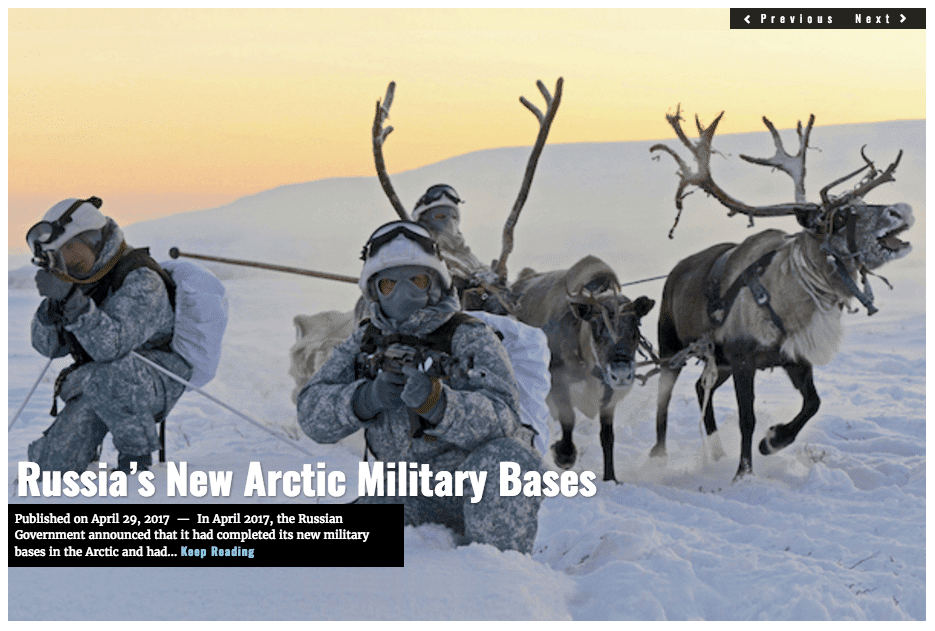 As the G20 summit plays out, violent clashes have erupted in the streets of Hamburg. Protestors have been lighting cars on fire, and the police have resorted to water cannons.
Hamburg is on fire. Antifa is mass rioting at #G20 and setting fire to vehicles all over the city. pic.twitter.com/nYHOloWbDZ

— Ian Miles Cheong (@stillgray) July 7, 2017
Follow Lima Charlie News for the latest developments.
LIMA CHARLIE NEWS
[Edited by Diego Lynch, Michael Gardner and Anthony A. LoPresti]
Lima Charlie provides global news, insight & analysis by military veterans and service members Worldwide.
For up-to-date news, please follow us on twitter at @LimaCharlieNews