BAGHDAD, IRAQ, 5TH FEBRUARY 2017, LIMA CHARLIE NEWS WIRE
Today, 5th of February, a new NATO training program is being launched in Iraq to bolster its efforts in assisting in the fight against Islamic State.
The program, agreed to at the Warsaw Summit in July of last year, seeks to further train 30-some Iraqi Security Forces soldiers in countering Improvised Explosive Devices (IED).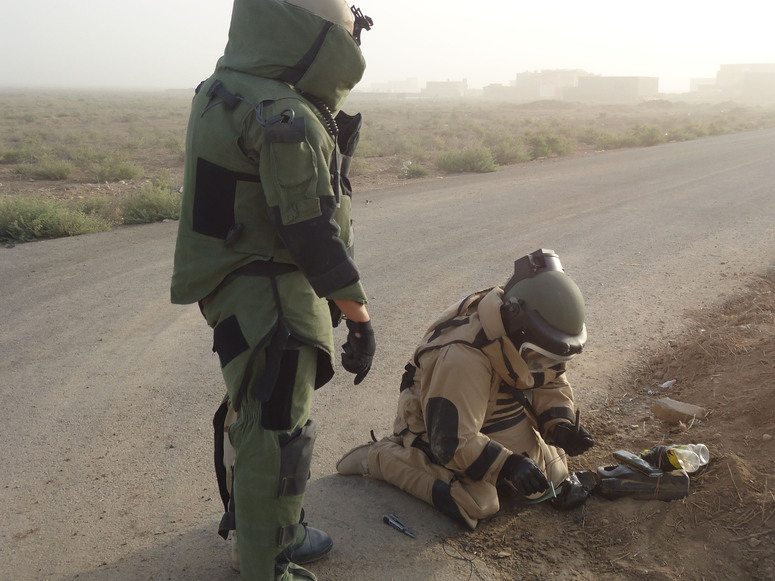 The initial stage of the new program is 5 weeks long, and aims at further building Iraq's ability to combat the irregular warfare strategies used in the region. After the completion of training the soldiers are intended to perform force multiplying activities, including training other soldiers in the techniques taught.
"The best weapon we have in the fight against terrorism is to train local forces. A more effective Iraqi military means a safer Iraq, and a more stable Middle East," said Jens Stoltenberg, the Secretary General of NATO.
NATO advisers have been working in Iraq since January 2017.
[VIDEO] NATO Counter-IED instructors deploy to #Iraq – #CIED #EOD pic.twitter.com/PMITTVyWE3

— NATO (@NATO) February 5, 2017
MIDDLE EAST BUREAU, LIMA CHARLIE NEWS