On Thursday, BuzzFeed ran an investigative report about Frontier Services Group, a Hong Kong based company chaired by Blackwater founder Erik Prince. The story asserts that former associates of Prince are speaking out against efforts by Prince to build a Blackwater type entity for the Chinese People's Liberation Army.
According to BuzzFeed, a former "ally" of Prince has disclosed that, "The idea is to train former PLA soldiers in the art of being a private military contractor. That way the actual Red Army doesn't have to go into these remote areas." BuzzFeed's sources claim, "[Prince has] been working very, very hard to get China to buy into a new Blackwater … He's hell bent on reclaiming his position as the world's preeminent private military provider."
The article points to a December 2016 strategy update published by Frontier Services Group outlining plans for two "Forward Operating Bases" to be located in the southern coastal Yunnan province, to serve companies in Myanmar, Thailand, Laos, and Cambodia, and in Xinjiang Uyghur Autonomous Region, a predominantly Muslim area, that has seen significant unrest in recent years.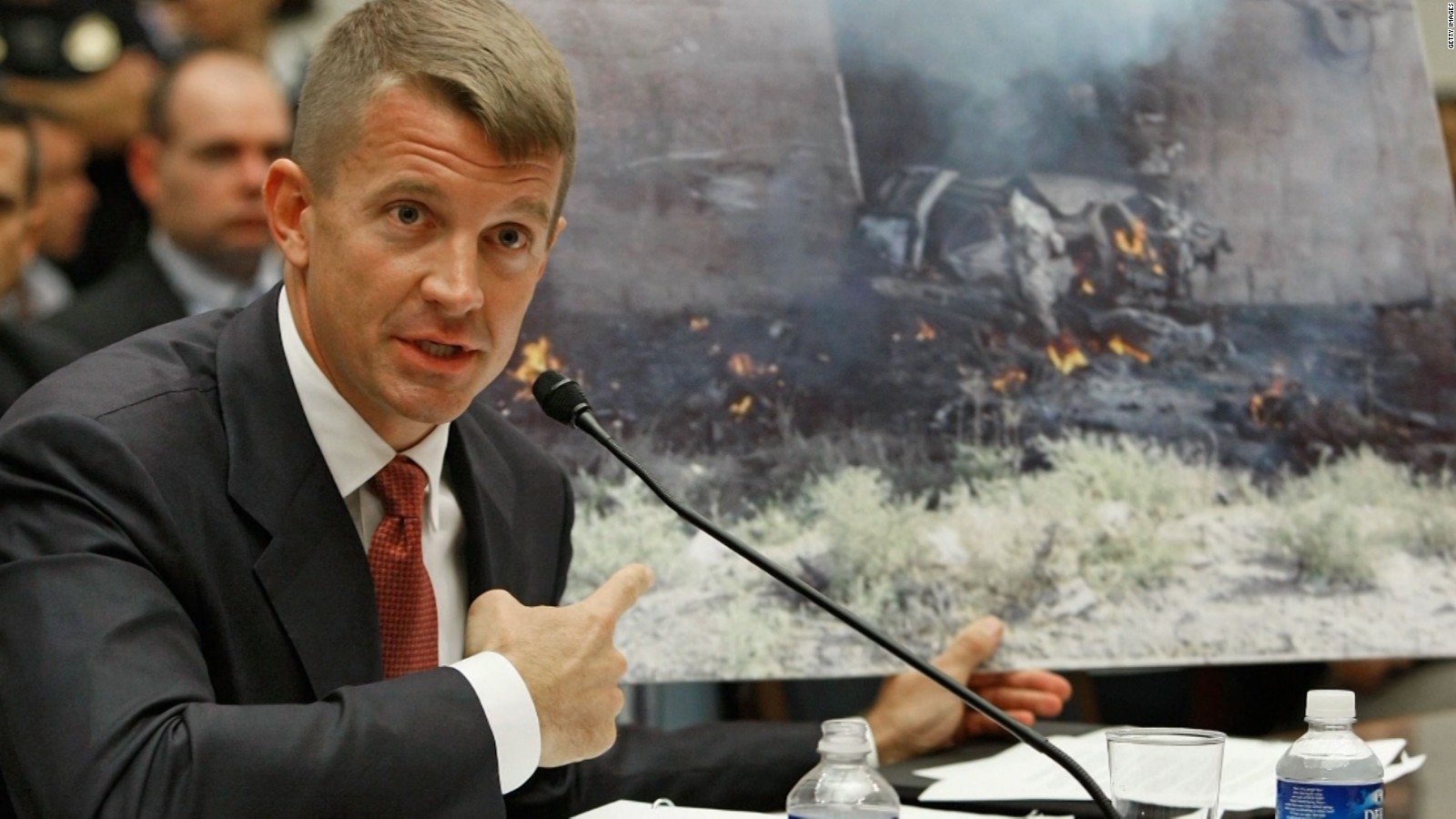 Frontier Services Group, Ltd. (SEHK: 00500), a publicly listed company on the Hong Kong Stock Exchange, was formed in 2014 primarily to deliver "reliable, customized supply chains and a complete transportation and logistics solution for [Chinese] customers doing business on the African continent." As reported back in March 2016 by the Intercept's Matthew Cole and Jeremy Scahill (Erik Prince in the Hot Seat), Prince officially went into business with the Chinese government's largest state-owned investment firm, the Citic Group. According to the Intercept, while Prince has described his work with FSG as being "on the side of peace and economic development" towards helping Chinese businesses work safely in Africa, Prince was rather engaging in activities to sell mercenary services. These activities, reported the Intercept, were over the staunch objections of FSG's corporate leadership.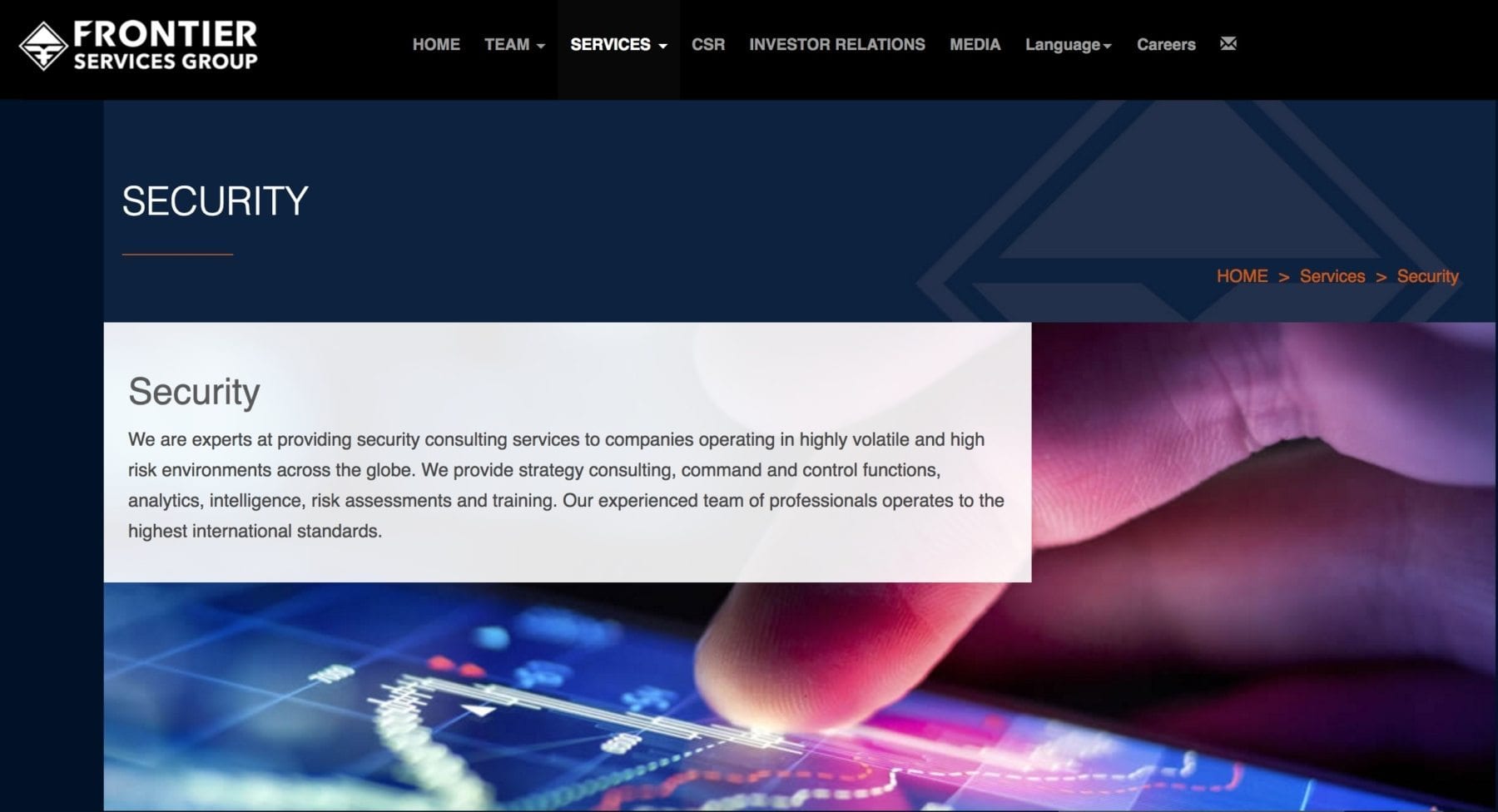 It appears from BuzzFeed's recent report that allegations Prince is building a "Chinese Blackwater" have persisted. With the Trump Administration's current hard stance towards China and ongoing disputes in the South China Sea, as well as increased Chinese influence in Africa, questions have arisen whether Prince's activities may come into conflict with Trump Administration policy.
BuzzFeed reports that a spokesperson for FSG strongly disputed that the company was gearing towards becoming a new Blackwater stating, "FSG's services do not involve armed personnel or training armed personnel."
Those on the job hunt might want to check out FSG's company job board. Listed is an Analyst position, which is available to those proficient with Microsoft office, and who meet the following physical requirements:
"Regularly requires intermittent sitting, standing, walking, running, climbing, squatting, and kneeling. Requires constant use of hands and fingers to feel, handle or operate objects, tools, or controls, and reach with hands and arms."
LIMA CHARLIE NEWS
Lima Charlie provides global news, insight & analysis by military veterans and service members Worldwide.