After more than two months in detention, an Oromo opposition leader has been charged with terrorism by the Ethiopian government. Dr. Merera Gudina, Chairman of the Oromo Federalist Congress (OFC), was charged with terrorism and attempting to overthrow the constitutional order, amongst other accusations.
Two others were also charged: Dr. Berhanu Nega, leader of the opposition Patriotic G7, and Jawar Mohammed, head of Oromia Media Network (OMN) Television. Of the three men charged, Dr. Gudina was the only one present in the court room. The other two men live outside of the country, and are still free to tweet their dissent.
TPLF has finally put on its honor roll by charging me at its kangaroo court. The charge is said to include… https://t.co/REzCNwej0E

— Jawar Mohammed (@Jawar_Mohammed) February 23, 2017
The government of Ethiopia declared a state of emergency in October, responding to protests from Oromos and Amharas. The protests started peacefully, but escalated in the face of police repression. The state of emergency was declared in the week after a protest ended in a stampede that killed 55 people as they fled from police, on October 2, 2016.
I added a video to a @YouTube playlist https://t.co/S7ySSgNWmU At least 50 people killed in stampede in Ethiopia's Oromiya region

— Prof. Muse Tegegne (@EthiopiaGeghna) October 4, 2016
The Ethiopian government maintains that Dr. Gudina was only detained because of the state of emergency. Dr. Gudina was arrested upon his arrival in Addis Ababa, just after having visited with the European Union Parliament to discuss human rights abuses in Ethiopia.
The charges are punishable by up to 10 years in prison.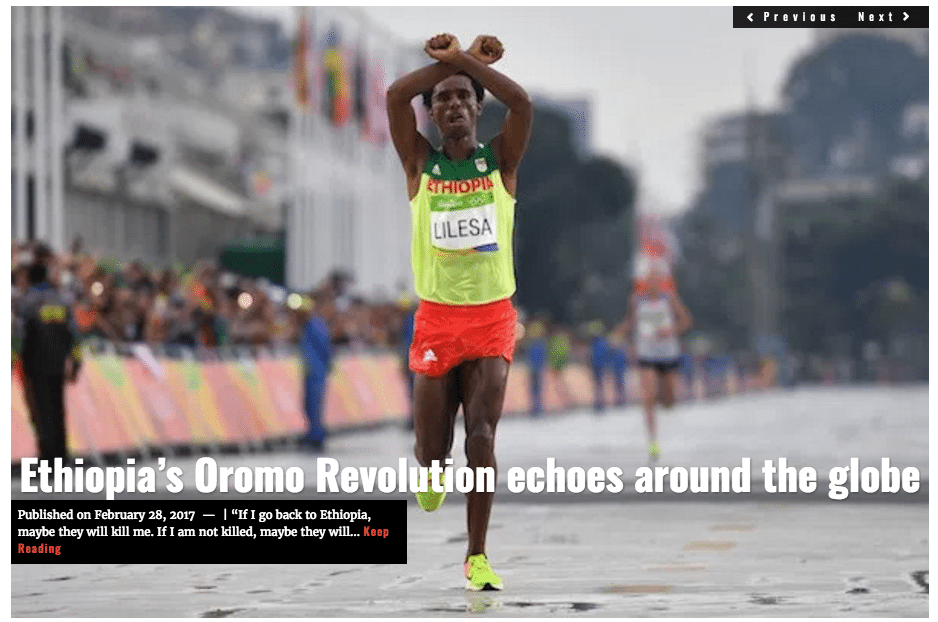 Lima Charlie News, by J. David Thompson
Follow David on Twitter @JDThompsonLC 
Lima Charlie provides global news, insight & analysis by military veterans and service members Worldwide.
For up-to-date news, please follow us on twitter at @LimaCharlieNews