CIA Director Mike Pompeo's appointment of Gina Haspel as Deputy Director while praised by some, has raised concerns about past torture allegations.
The newly appointed CIA Deputy Director Gina Haspel has been tied by a report to a torture "black site" operated by the agency in 2002.
Located in Thailand, the site was active during operations codenamed "Cat's Eye", and hosted al Qaeda members Abu Zubaydah and Abd al Rahim al Nashiri for a time. The report specifies that during their detention at the site they were waterboarded and interrogated using no longer authorized methods.
Declassified CIA embassy cables specify that Abu Zubaydah was waterboarded 83 times in a month, had his head slammed against a wall during that time, and that he was sleep deprived while being kept in a "large box".
Abu Zubaydah was deemed, by the CIA interrogators, to not be in possession of any useful intelligence.
Deputy Director Haspel, who managed the "Cat's Eye" site, authorized the torture methods. Haspel later carried out an order by Michael Morell, then deputy director of the CIA, to destroy any and all videos of waterboarding interrogations.
CIA Director Mike Pompeo showed support for his selection, citing to her more than 30 years at the CIA and "uncanny ability to get things done and to inspire those around her." While at the CIA, Haspel was Deputy Director of the National Clandestine Service and the National Clandestine Service for Foreign Intelligence and Covert Action.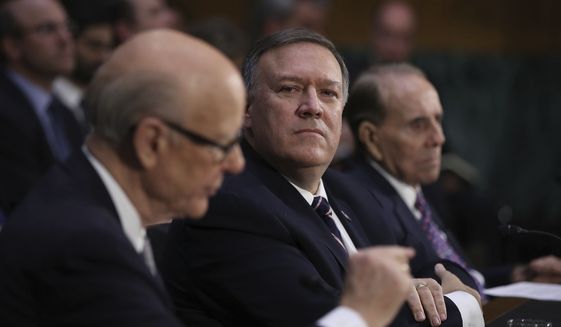 The announcement of her promotion was supported by numerous retired intelligence officials, including James R. Clapper Jr., former director of national intelligence, and Michael Morell, who twice served as the CIA's acting director.
The 6,000 page Senate Intelligence Committee report on CIA torture remains largely classified, with only 525 pages, consisting of key findings and an executive summary, released on December 9, 2014.
MIDDLE EAST BUREAU, LIMA CHARLIE NEWS